Screenshot
On Jan. 17, 2004, the world changed forever.
OK, maybe that's a little much. But the world did receive a slew of new pop culture references thanks to "Napoleon Dynamite," which debuted at Sundance on this day 14 years ago.
The film, which tells the story of a gawky high school student from Preston, Idaho, who tries to balance both school and his hectic family life, is well-remembered for some of its comedy moments.
Who can forget statements like "Vote for Pedro" or how Napoleon always utters the phrase "Heck yes" in the movie?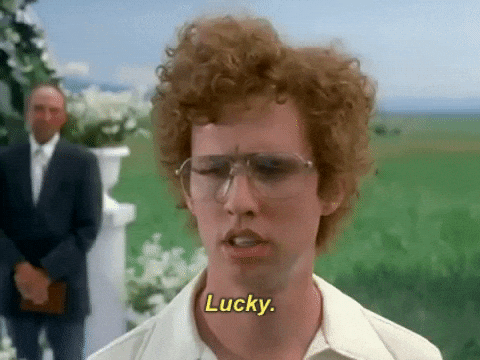 The original Deseret News review of the film identified it as a "genuinely funny" picture that is more than just a modern retelling of "Revenge of the Nerds." In fact, the movie's star, Jon Heder, attracted a boat-load of laughs throughout, launching the actor into stardom.
You can read our full review on the Deseret News here.
We've collected many other articles on "Napoleon Dynamite" to give you a glimpse of the film's history throughout the years.
July 2, 2004: Playing with 'Dynamite': BYU student hits the big time with his first movie
Dec. 23, 2004: 'Napoleon Dynamite' DVD selling like hot cakes
Dec. 23, 2004: 'Napoleon Dynamite' had its beginnings on LDS mission
June 26, 2005: Napoleon fans have a sweet time in Preston
July 24, 2005: 'Napoleon Dynamite' sparks merchandising phenomenon
July 24, 2009: 'Napoleon Dynamite' star ventures into Web scene
Feb. 5, 2010: Chris Hicks: 'Napoleon Dynamite' still defines Jon Heder's career
Jan. 12, 2012: 'Napoleon Dynamite' animated series is funny, familiar, but not too family friendly
Jan. 17, 2012: An interview with Napoleon Dynamite, and an expletive on 'Modern Family'
5
comments on this story
March 27, 2012: LDS Living interviews 'Napoleon Dynamite' star Jon Heder
Sept. 12, 2014: Jon Heder becomes Napoleon Dynamite again for 12-year-old leukemia patient
Dec. 3, 2015: BYU grad, 'Napoleon Dynamite' creator talks new religious comedy, family business and mentors
Feb. 4, 2016: 'Napoleon Dynamite' couple tapped to make NickToons movie
June 18, 2016: Preston residents look back on 'Napoleon Dynamite'
Nov. 30, 2016: Stars of 'Napoleon Dynamite' reunite to reintroduce Burger King's 'Cheesy Tots'
March 2, 2017: 'Napoleon Dynamite' star visits Utah Legislature