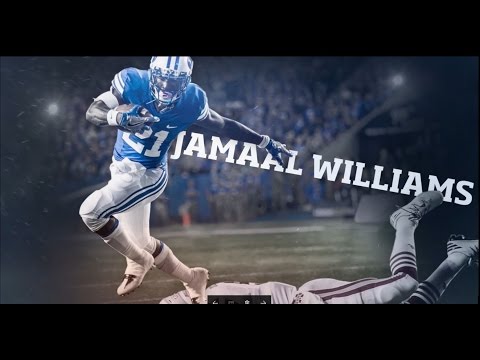 View 2 Items

Next week will be a big one for former BYU running back Jamaal Williams, as he'll wait to hear his name called in the NFL draft.
On Wednesday, the Cougars' all-time rushing leader was the subject of a nearly 35-minute documentary produced by Media Mangy. In it, Williams and a number of people who are close to him discuss his upbringing, what led him to BYU, his time there and his hopes for a future in the NFL.
"To come to here and have a whole bunch of alumni who already know you, former players, players who are playing now that accept me and thank me for everything I've done for the school, is something that's going to be with me forever," Williams said. "BYU will forever be with me for just giving me this opportunity to play football and to show my skills and to be able to take it to the next level to the NFL."