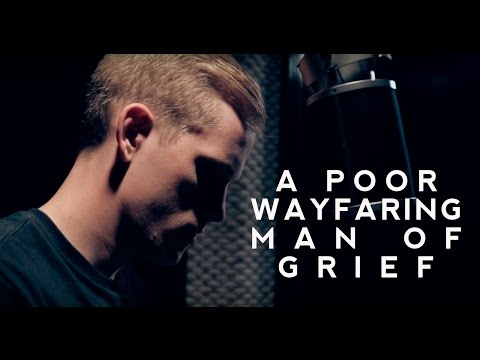 View 2 Items

While BYU-Idaho graduate Zach Morris was serving an LDS mission in Canada, the only instrument available to him was a guitar.
"I knew only one song my missionary companion taught me so we could play at a fireside," Morris wrote in a blog post. "I noticed that I could use the same chords to sing the 'A Poor Wayfaring Man of Grief,' and that's how it all started. A little while later at dinner, our hosts asked us to play a song, and I jumped on their piano and wrote the instrumental melody that you can hear at the beginning of the song. It wasn't until four years later that I'd seriously play the song again."
Over the years he has come back to it several times and finally developed it into his own cover of "A Poor Wayfaring Man of Grief."
"The song is, of course, a gospel classic, and I really wanted to make it my own," Morris told DeseretNews.com.
Morris wrote on his blog that the "icing on the cake" was a guitar solo provided by Ben Howington from Mormon Guitar, a YouTube channel dedicated to guitar arrangements of LDS hymns and primary music.
"God asks us to serve and sacrifice in both small and great ways, and if we do so when our time comes to return to God we will receive the ultimate reward," Morris wrote. "Whatever the extent of God's request each one of us needs to have the courage to dig deep down and say, 'I will!'"
Morris received his Bachelors in IT from BYU-Idaho. He lives in Las Vegas, where he grew up, and attends UNLV Law School. He has been married for three years and has a one-year-old daughter.
Watch the video on YouTube here.
UTubers is a feature that highlights YouTube videos created by people with ties to Utah.