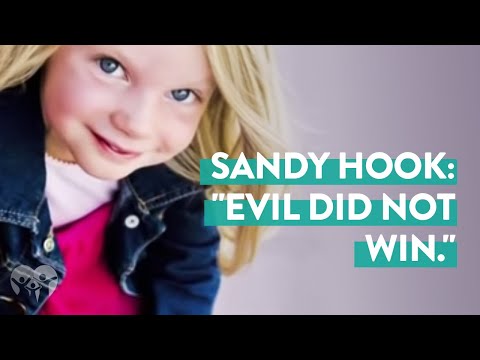 View 4 Items

Emilie Parker and her classmates would be too old now to attend the new Sandy Hook Elementary School, which will open its doors today. In December 2012, Parker was a first-grader at Sandy Hook Elementary in Newtown, Connecticut, when a gunman entered the school, taking the lives of Parker, 19 of her fellow students and six of the school's employees.
At Parker's funeral, Elder Quentin L. Cook of the Quorum of the Twelve Apostles for The Church of Jesus Christ of Latter-day Saints spoke and simply stated what members of the LDS Church believe about the death of little children.
"Our doctrine is clear," Elder Cook said. "Emilie is safe in the Celestial Kingdom of heaven."
Emilie's parents, Robbie and Alissa Parker, have since been inspirational figures in the wake of such a terrible, life-altering tragedy.
"I am understanding the principle that she's away, but she'll never be gone," Alissa Parker told the Deseret News' Lois Collins a year after the tragedy. "Emilie's a presence we feel often and she feels very much still part of our family. What a blessing to have that surety and knowledge.'"
With this faith in their daughter's safe keeping, the Parkers, an LDS family with ties to Utah, chose not to remain silent, but instead to let their voices be heard.
Robbie Parker was one of the first parents to address the media following the tragedy.
"He expressed no animosity, said he was not mad and offered sympathy for (the) family of the man who killed 26 people and himself," the Associated Press reported following the press conference. "To the man's family, he said, 'I can't imagine how hard this experience must be for you.'"
According to Alissa Parker, "evil did not win."
"What I realized through this is there was a powerful evil that day," Alissa Parker told the Deseret News. "But the strength and power of God's love I've seen was a million times over that. … If I am using my voice, I want it to uplift and I want it to be a powerful voice. That's why I am willing to talk when I do."
Alissa Parker explained that, although difficult to see initially, the knowledge that good prevailed was found through evidences of God's love from people around the world.
"The letters started to pour in," Alissa Parker said in a video released by Shadow Mountain one year after the shooting. "And these letters over and over were accounts of the power of God's love. There was an overwhelming response from millions of people, well-wishers praying for us, people sending us things. I truly started to feel this obvious strength and power that lifted me, that lifted my family."
In honor of their little girl, the Parkers created a non-profit, "The Emilie Parker Art Connection," which donated "books, art supplies, and sponsored various art shows and ballet performances in communities where Emilie lived and throughout the country," according to the couple's blog.
They also co-founded, along with Michele Gay, another Sandy Hook mom, Safe and Sound Schools, a non-profit that seeks to make schools safe.
But the memories of Emilie Parker are not limited to moments seen by the public eye. This year on Father's Day, Robbie Parker wrote of a surprise breakfast prepared by his daughters Madeline and Samantha, but then he wrote of the baby who made him a dad.
"As I sat there taking it all in," Robbie Parker wrote. "My mind couldn't help but wander back to 10 years ago when I first became a father. Seeing Emilie, holding Emilie, being Emilie's father changed my life forever."
When Utah Governor Gary Herbert spoke at Emilie's funeral, he spoke of his hope for what would take place in the wake of such a tragedy.
"My prayer would be as a state, as a nation, that as we remember Emilie, that we use her example to be better people," Gov. Herbert said. "The best way we can remember Emilie is improving our own lives."
The Parkers accepted that challenge.
"People ask, 'But where was your God when this happened? Why didn't he stop it?' God allowed others to kill his son," Alissa Parker said one year after the tragedy. "He allows for us all to make our own choices, good and bad, because that's the only way good can be in us, is if we freely choose it over all else.
"Evil didn't win that day. We'll carry on that love like she had. It's quiet, it's not on the news, it takes effort to find but what I've realized through all of this is how strong and how big God's love really is."