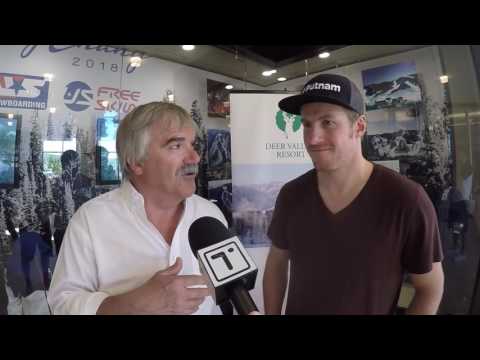 View 6 Items

Park City resident and two-time Olympic Champion Ted Ligety and Deer Valley Resort announced Thursday at the U.S. Ski and Snowboard Association Partner Summit that Ligety will serve as the global athlete ambassador to Deer Valley.
Ligety, who grew up in Park City, made his name known at the age of 21 when he became the youngest American male to win an Olympic gold medal in alpine downhill ski racing.
"At its core, the joy of skiing is always found the most when you're at your home mountain," said Ligety. "For me, Deer Valley is home. I spend winters skiing there and in the summer I explore the mountains on my mountain bike or through hiking. Serving as a global athlete ambassador for my home brings me such pride and joy. The message of skiing is always one of community and fun. You could not find a better community and state that exemplifies that message than the ski community found here in Utah."
Ligety is a dominant force on the Alpine Ski Circuit, setting numerous records throughout his continued career. Ligety holds five World Cup overall giant slalom titles and five world championship titles. In 2013, Ligety became the first man in 45 years to win three events at a world championship. The first man to ever accomplish the "triple gold" at a world championship was Stein Erikson, Deer Valley's director of skiing from 1981 till he recently passed away in 2015.
"To share world championship history with Stein is one thing," Ligety said. "But to be a friend with him, and to be an ambassador of Deer Valley, the mountain Stein called home and that he loved dearly is such an honor for me."
Deer Valley Resort president and general manager Bob Wheaton was on hand to announce the new partnership after Wheaton and Ligety discussed the future of alpine ski racing at the U.S. Ski and Snowboard Association Partner Summit.
"The values of skiing and the values of Utah are shown in Ted," said Wheaton. "Ted is a hometown legend and a global force in the ski community and beyond. We as a resort are thrilled that Ted has chosen to represent Deer Valley Resort in addition to skiing and training here."
In the 2015-16 ski and snowboard season, 70 members of Team USA accounted for 144 World Cup podium spots, meaning that a Team USA athlete placed first, second or third.
Domestic television viewership also increased over the last season by 23 percent. Almost 18.5 million homes in the United States tuned in to a ski and snowboard event.
One of those events that accounted for high viewership numbers was the U.S. Grand Prix of Snowboarding and Skiing, both events that are held here in Utah at Park City Resort.
The other major announcement from the partner summit was that Park City and the collection of resorts located within Park City will host the 2019 Snowboarding, Freeskiing and Freestyle World Championships.
"From a marketability standpoint for the ski and snowboard association, having the World Championships on our home turf," said Michael Jaquet, USSA chief marketing officer. "Not only is this an opportunity to showcase Team USA, but it is a tremendous opportunity to showcase Utah again and the quality of Olympic type events that we have the ability to host here."
The USSA Partner Summit is a two day event held at the USSA Center of Excellence where athletes, partners and sponsors meet to discuss the state of the industry and the direction of the U.S. ski and snowboard teams.
Tyler Tate is the owner and operator of T Squared Action Sports and the senior action sports analyst for 120 Sports TV. Follow Tyler for action sports coverage on all social media platforms: T Squared Sports