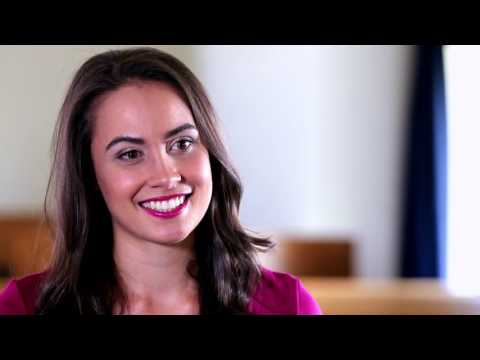 View 10 Items

Less than one year after completing her service as a full-time missionary for The Church of Jesus Christ of Latter-day Saints in the Australia Sydney North Mission, Ariel Pearse will compete Saturday, June 4, as a finalist in the Miss World New Zealand pageant.
Pearse was born in New Zealand, but her family moved to Brisbane, Australia, when she was 9. After completing her missionary service in Sydney, she returned to New Zealand.
Although her days are no longer dedicated exclusively to sharing the gospel, she has found that her mission did not end when she returned home. Pearse has continued to have missionary opportunities as the other pageant finalists have commented on her commitment to her faith.
"The other girls obviously notice that I dress a certain way or that I won't do certain things and that I've spoken about what I do and what I believe in, and they have so many questions," Pearse said. "They're always asking me, and I think one of the biggest questions I always get asked is, 'So you're really into it, aren't you?' They're surprised someone could actually be dedicated to what they believe in, and that's what interests others the most, that I'm not a freak.
"I'm not weird, but I am actually full-heartedly in it, and that's my answer, 'Yeah, I'm in it, 100 percent.'"
As part of her commitment to her faith, Pearse tries to abide by a different dress standard than many of the other contestants. This particular pageant does not include a swimsuit competition, and Pearse has found ways to accommodate her personal modesty standards in the other portions of the pageant.
"I've been able to create outfits that have sleeves and that are long and aren't droopy in the back, that I would feel comfortable wearing to church or to a ball that the church has organized," Pearse said. "So I'm really grateful for that because if it were otherwise, if they wanted me to wear something that was immodest just for a catwalk, then I would have to pull out, personally. For my own integrity's sake, I couldn't do it."
Explaining her standards is not always easy, but Pearse said understanding the value of modesty has helped her remain firm.
"I have a testimony that whatever Heavenly Father … has asked me to do, I will be blessed for it, and because he loves me, it will be exactly what I need to be happy," Pearse said. "I know that when I dress modestly, the relationships I have with people are different than when I dress immodestly. When I dress modestly, people do have more respect for me, and even more importantly, I have more respect for myself."
While serving a mission may seem like an unusual form of pageant preparation, Pearse said her time as a missionary has enhanced her experience as a participant in the pageant.
"I think if I had done this before my mission, I wouldn't be nearly as confident or strong when it comes to my values," Pearse said. "And I wouldn't have gotten nearly as much out of it because I feel like if there's anything I've really gotten out of this it's being able to strengthen my values and have an opportunity to share that with others."
Pearse has found various ways to share her beliefs throughout the experience. She recently appeared in a series of videos produced by the LDS Church in which she discussed four topics: temples, missions, education and modesty.
"From a very young age, I had these experiences that made me trust the Lord, and I knew that when I did what he wanted me to do that I would receive the happiness that I desired and searched for," Pearse said in one of the videos. "My mission is so important to me because that's where I was able to share those experiences with other people. I can't imagine anyone serving a mission, giving everything for 18 months or two years, and then not wanting to feel the way it feels like to help another person again, and every day it's what I want."
Pearse had a missionary opportunity during the filming of the videos when she met a young man who was helping with the production who was not a member of the LDS Church.
"He's had quite a lot of exposure to the church and what we believe in as he's been filming us talk about it a lot, and I was given the opportunity to invite him to church, to which he said yes," Pearse said. "I still need to follow up on that."
In addition to a love for missionary work, Pearse also has a passion for family history. For this reason, Pearse chose to sing and play the guitar for her talent in the pageant.
"It's not something I would normally do, but knowing that my grandfather was an amazing singer and that Kiwis and the Maori people have the gift of song, being able to represent that would be an absolute honor," Pearse said.
If she wins on Saturday, Pearse will represent New Zealand in the Miss World pageant later this year.