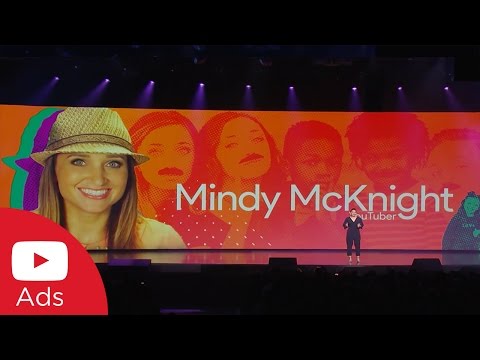 View 2 Items

A Utah native recently spoke at YouTube Brandcast 2016, an event meant to give brands and organizations ideas to better reach their audiences using YouTube.
Mindy McKnight, creator of Cute Girls Hairstyles, Millennial Moms and Squared2, "encouraged brands to build their own successful communities on YouTube," according to the description below a video of McKnight's presentation.
"When you support YouTube, you're not just supporting gamers. You're not just supporting vloggers, and you're not just supporting pop stars. ... You're mostly supporting families. You're supporting communities. You're helping small businesses thrive."
The speaker lineup also included YouTube's CEO, NBA Commissioner David Silver, the CEO of Toyota and Big Bird.
McKnight and her family of eight have been Utah residents.
Watch the video on YouTube here.
Kelsey Schwab writes for the the Faith and Family sections of DeseretNews.com.