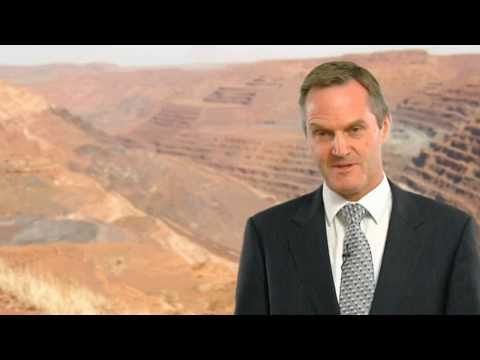 View 2 Items

When millionaire Mormon mining executive Peter Meurs stepped down from his job Monday as he transitions from business to full-time ministry as an LDS general authority, the move sparked headlines in Australia.
Sydney Herald: "Fortescue Metals Group loses Peter Meurs to the Mormons"
Sky News Australia: "Meurs quits Fortescue for Mormon church"
Australian Mining: "Peter Meurs quits FMG to join the Mormons"
Elder Peter F. Meurs, as he'll be known in his new role, actually is a lifelong member of The Church of Jesus Christ of Latter-day Saints. He has served previously as a branch president, bishop, stake president and Area Seventy, and on April 2 he was called as a General Authority Seventy by the faith's leaders at the church's worldwide general conference.
"It is completely different, and I see it as a chance to give back after receiving many blessings and having many great opportunities," Elder Meurs told the Sydney Herald. "It's a chance to be a teacher and a leader and to try and help other people with their lives."
The Herald asked the 59-year-old if the move was a sign that his corporate career in Australia was over.
"It does feel a bit like that."
That a high-profile oil, gas and mineral executive would set aside his career for full-time church service was a striking bit of news, especially since he will remain the 12th biggest Fortescue shareholder with more than $30 million in shares.
Elder Meurs is a mechanical engineer who developed oil and gas fields and then became a founding partner of Worley Parsons Limited, an international engineering services and project management company.
Six years ago, he left Worley Parsons to join Fortescue Metals as the heir apparent to the company's CEO. A different executive eventually won that job, but Elder Meurs stayed at Fortescue and led a $9 billion expansion project.
He was serving an executive for exploration and business development at the time of his call. His resignation was effective Monday.
Elder Meurs told the Herald that as a general authority he initially will rotate through the church's many departments before being assigned to one.
The stories said Elder Meurs was comfortable among other Christians at Fortescue, like founder and chairman Andrew Forrest. Forrest is known for bringing together international religious leaders like Pope Francis to sign a 2014 joint declaration against human trafficking, prostitution and modern slavery, according to the Australian.
Forrest told Australian Mining that Elder Meurs lives and breathes innovation.
"Peter is a very dear friend who I will miss greatly," Forrest said. "From his early days with us at Worley Parsons to Fortescue executive director, he played a critical role in our development.
"I thank Peter deeply for his courage to shoot for over the horizon targets, always having a bullet proof Plan B, and most of all for giving such an extensive part of his highly productive life to Fortescue."
Elder Meurs credited Forrest with creating an open, family atmosphere.