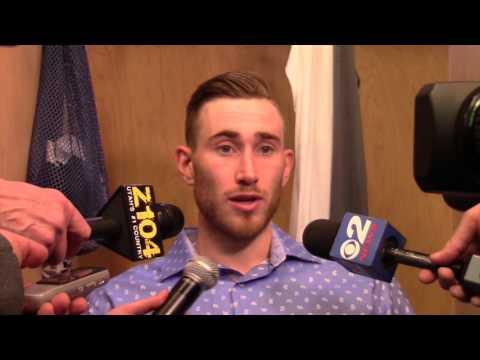 View 20 Items

SALT LAKE CITY — It looked like the playoffs. Officials had to separate the Jazz and Mavericks near the end of the first half, after a double technical. It sounded like the playoffs too. For most of the night, the crowd was howling like there was no tomorrow — which might turn out to be true.
It even smelled like the playoffs. Or haven't your springtime allergies kicked in?
But for the Jazz, it tasted like bile.
Odds are good they will have to settle for Monday's 101-92 loss to Dallas as their postseason.
The league's youngest, least-experienced and possibly most unassuming team just grew up a little bit, in spite of itself. It is discovering what a playoff atmosphere entails. Serious business, as it turns out. People have been saying all along the Jazz need to experience the postseason, and they are pretty much getting it, even though there's still one game left in the regular season.
Growing up is such a pain.
Dirk Nowitzki — approaching his 38th birthday — and Deron Williams — who helped convince Jerry Sloan to retire — taught the Jazz kids a thing or two. Between them they scored 30 of the Mavericks' 50 first-half points. Nowitzki finished with 22 and Williams 23, while former Jazz forward Wesley Matthews chipped in 20.
"This is a similar type of process that I think you have to go through as a team in order to get better," Jazz coach Quin Snyder said before the make-believe playoff game. "You can't skip steps … and this is one of them."
The Jazz now must win Wednesday at Los Angeles, while Houston must lose at home to Sacramento for Utah to reach the playoffs. Otherwise, it will mark a fourth consecutive non-playoff season.
Nevertheless, it was a game that should enlighten the Jazz.
Dallas arrived in full stare-down mode.
"We didn't look comfortable in a big game," Snyder said.
If somehow the Jazz do make the postseason, it would be safe to say they limped in. Derrick Favors was questionable to play on Monday, due to a sore knee, but played 28 minutes. Rudy Gobert left in the second quarter with a sprained ankle.
The kids were playing with owees.
Utah got down by as many as 15 in the fourth quarter, but cut it to eight with 2:42 to go.
Snyder noted before and after the game (and before and after the season, practically) that the Jazz are the youngest and least-experienced team in the NBA.
"So I think … being involved in situations like this, obviously, you want to win, but it's a no-lose situation in that sense," he said beforehand.
Try telling that to the crowd at Vivint Arena.
In harsh reality, the Jazz didn't have to be in this spot. They had good chances to beat Golden State or San Antonio at home recently, but didn't. Then came the debacle against the shorthanded Clippers last Friday. Still, if they had won Monday, and the upcoming game with the sad-sack Lakers, they would have guaranteed a postseason berth.
Now they're down to hoping.
Still, a case could be made they should never have qualified in the first place. No one could have expected the Jazz to be fighting for a berth with Dante Exum out all year, Alec Burks out 50 games and Favors and Gobert out 39 combined games. Right down to the end, the Jazz were dealing with these things. Favors wasn't certain of playing on Monday and Gobert left early.
While Gordon Hayward led the team in scoring, and fueled a comeback that cut the Dallas lead to six with 1:24 remaining, he missed several crucial shots in the third quarter. A relative veteran — six years in the league — he was only part of the equation. The Jazz fell off in the third quarter and never got back.
It was terribly discouraging for the Jazz, but not necessarily damaging.
"These are tough games to win and these are games we need to learn how to win," Snyder said.
"Good experience for us," he added. "But it hurts right now."
You learn these things as you grow up.
Email: [email protected]; Twitter: @therockmonster; Blog: Rockmonster Unplugged