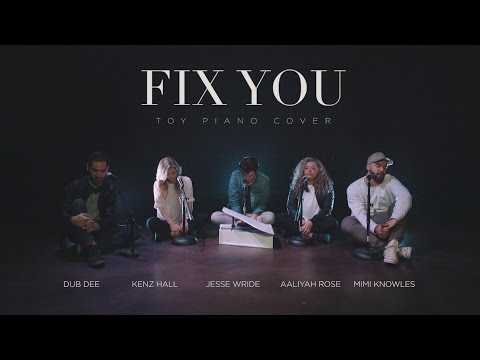 View 2 Items

A toy piano and five voices — that is all these locals used to produce a cover of Coldplay's "Fix You."
A YouTube video uploaded Wednesday features five Utah residents covering the song. The video was filmed at Audio West, a recording studio in Orem.
Jesse Wride, one of the participants, shared the video on his YouTube channel. According to Wride's Facebook page, the video was inspired by his son, who constantly plays a toy piano.
The video features four other Utah residents: Kenz Hall, Aaliyah Rose, Michel "Mimi" Knowles and David "Dub Dee" Devaney.
"I was ecstatic when asked to be a part of this video," Hall, a former "American Idol" contestant, wrote on Facebook. "Never have I worked with such talented musicians I can also call my great friends."
Watch the video on YouTube here.
UTubers is a feature that highlights YouTube videos created by people with ties to Utah.
Lindsey Williams writes for the the Faith and Family sections of DeseretNews.com