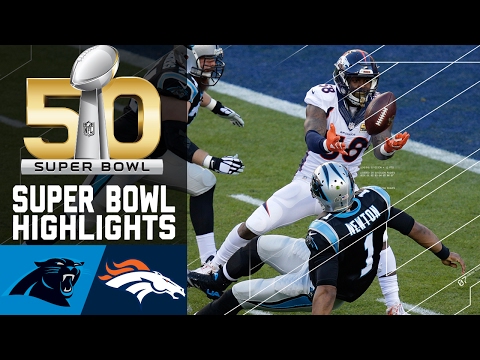 View 3 Items

We didn't get enough plays going our way, just like every other game you lose.

—Star Lotulelei
SANTA CLARA – For former Utah all-American Star Lotulelei, it wasn't the way he expected to be feeling after Sunday's Super Bowl game at Levi's Stadium.
Lotulelei, who's usually a man of a few words when he's happy, had very few words after the disappointing 24-10 loss to the Denver Broncos.
"We didn't get enough plays going our way, just like every other game you lose," he said as he slowly got dressed following the disappointing loss.
He couldn't even take anything positive from his team's defensive effort, which limited the Broncos to just 11 first downs and 194 net yards. When asked if he was proud of the overall defensive effort he said, "No, we lost."
His Carolina Panthers were favored to win Super Bowl 50 after a sterling season that saw them win 15 of 16 regular-season games and two playoff games by decisive margins, but came up short.
The 6-foot-2, 320-pound defensive tackle, who prepped at Bingham High School and played for Snow College before starring at Utah from 2010 to 2012 has been a starter throughout his three-year career in Carolina.
He played the majority of downs on defense for the Panthers, who held the Broncos in check for most of the night. However, the Carolina offense couldn't move the ball against the stout Denver defense and the Panthers' hurt themselves with a bunch of penalties.
This year, Lotulelei found his numbers down from past years because he was often the subject of double teams like he was often Sunday night. Broncos' center Matt Paradis and right guard Louis Vasquez often teamed up to keep Lotulelei from getting to Peyton Manning.
Lotulelei ended up with five tackles, which tied for third best on the team. Two of the tackles were for losses, the first coming in the second quarter when he dropped Manning for a one-yard loss.
The big tackle wasn't in the game for every defensive play, On third-and-long plays he was replaced by slightly smaller Dwan Edwards, while Kyle Love came in when Denver got in the red zone.
Lotulelei was the only player with local ties to play in this year's Super Bowl, which has often had as many as a half dozen players in the game. Former Utah center Sam Brenner was on Denver's 53-man roster, but was one of seven Bronco players put on the inactive list for the game. Another ex-Ute, Brian Blechen is a practice team player for the Panthers, who participated in pre-game festivities during the week and practices.
Lotulelei was hoping to join a long list of ex-collegiate players from Utah who earned Super Bowl rings, going back to the days of Marv Fleming in the first Super Bowl, through Manny Fernandez, Golden Richards, Jim McMahon, Steve Young and most recently, Sealver Siliga in last year's Super Bowl.
Instead he had to be content with being one of several dozen former Utah collegians who have played in the Super Bowl and lost. When asked about his overall experience, which included a large contingent of family from Utah, including his parents, his seven sisters and younger brother, Lowell, he said, "It was good."
And what about next year?
"Win, that's what we got to do."
There wasn't much more for Lotulelei to say.
GAME NOTES: Former BYU star Steve Young was one of six former Bay Area football greats who were involved in the coin toss for the game. All were former Super Bowl MVPs, including, including three-time MVP Joe Montana of the 49ers, Marcus Allen (Los Angeles Raiders), Fred Biletnikoff (Oakland Raiders, XI), Jim Plunkett (Oakland Raiders, XV) and Jerry Rice . . . However, Young had to take a backseat to Montana as he did for several years in San Francisco as Montana was the one chosen to do the actual coin-flipping . . . Young was also one of 39 former Super Bowl MVPs honored before the game . . . Levi's Stadium which usually holds 68,500, but with extra seating, expanded to 75,000 for Super Bowl . . . Lady Gaga sang the national anthem . . . Coldplay, Beyonce and Bruno Mars were the halftime acts.