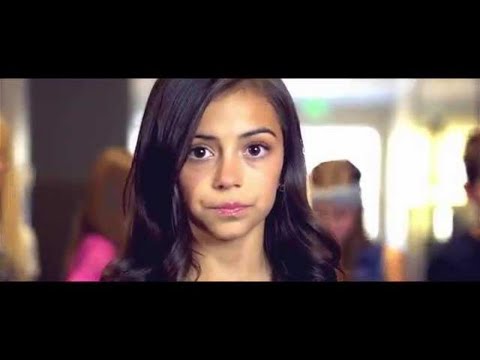 View 5 Items
Associated Press

When Ashlund Jade got together with her friends to make a music video of Echosmith's "Cool Kids," the 12-year-old Salt Lake City singer said they were having fun and didn't have any other expectations.
"We weren't planning on (the music video) being superhuge; it was really just for fun," Ashlund said. "Then it went viral, and now I keep on singing."
In three months time, the video received more than 1 million views.
"The first few days (the number of views) was in the hundreds, and my friends and I were freaking out," Ashlund said in an interview with the Deseret News. "And then the next week it got into the thousands, and we were really shocked. We didn't really keep on checking it after a while because we just thought it would stay there in the thousands. We checked back on it one day and it was at a million views. We thought it was so cool."
DreamWorksTV discovered her video and other similar projects on YouTube, and the production company contacted the singer early in 2015, just a few months after the release of her "Cool Kids" video.
Ashlund is now one of several child artists featured on DreamWorksTV's online cover song series "Songs that Stick." The series features children performing kid-friendly covers of current pop songs. Songs Ashlund has performed for the series include "Chains" by Nick Jonas, "Sledgehammer" by Fifth Harmony and "Bright" by Echosmith. Most recently, she performed a cover of "Deck the Halls" for the holiday season.
While "Chains" is Ashlund's "favorite song to actually sing," the music video she has most enjoyed for the series so far has been for the song "Bright." For part of the video, Ashlund and her friends got to travel up into the mountains and ride horses. She said making this video with her friends was a fun experience.
Music has always been a part of Ashlund's life. She recalled how when she was younger, her family would listen to different bands and musicians.
"My family is very into music," Ashlund said. "Ever since I was little, I would always sing around the house and everywhere I went."
When she was 8, Ashlund asked her mom to sign her up for singing lessons. She said she loved this opportunity to develop and improve her skills. Since that moment four years ago, her stage has expanded from her home to an online platform receiving millions of views.
When asked how it feels to watch herself in these wide-reaching videos, the young singer was far from self-conscious. She explained that her parents have always recorded videos of her singing and dancing.
"I don't think it's that weird," Ashlund said. "I think it's really cool to see that people are watching my stuff on YouTube and viewing it and commenting to me."
The singer said that working specifically with DreamWorksTV has been "super amazing."
"It's so cool seeing myself on their channel," Ashlund said. "(DreamWorksTV) is an amazing company, and I love being with them."
When Ashlund isn't singing, dancing and making music videos, she enjoys spending time with her two younger brothers, watching baseball and cheering on the Los Angeles Angels.
"People think that I'm a girly girl, but I love sports," Ashlund said. "I love watching baseball and even playing it sometimes."
The most rewarding part of her involvement with DreamWorksTV, Ashlund said, is the opportunity it provides for her to inspire others.
"I really just want people to go for it," Ashlund said. "I just want to really inspire people to follow their dreams and do what they love. I think it's amazing when that happens."