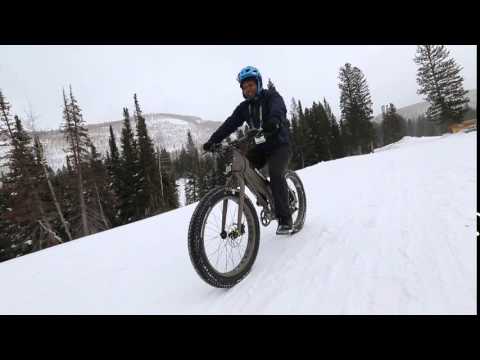 View 12 Items
Deseret News

SALT LAKE CITY — Part of the allure of living in the Intermountain West is the ability to explore the beauty and majesty of the region's forests and granite peaks in their most natural form — either on foot, bicycle or skis, depending upon the season.
In winter, such exploration can result in potential danger if weather conditions create an environment for possible avalanches, making preparation of paramount importance to backcountry enthusiasts.
This week marks the return of the annual Outdoor Retailer Winter Market — the state's second-largest yearly convention with 22,000 people expected to attend. With a focus on backcountry safety, this year's event offers retailers, company representatives and the media a first look at the season's latest gear, equipment and technology.
Among the must-have technology for hikers and skiers is an avalanche beacon. The device is a class of active radio beacon transceiver operating at a frequency that is specialized for the purpose of finding people or equipment buried in or under snow.
While a beacon is not considered a preventive measure against burial in a snowslide, it is a way to reduce the amount of time a person is buried, explained Bruce Edgerly, co-founder and vice president of Backcountry Access.
"This is mandatory equipment that everybody should be wearing if they leave a ski area and (head) into an uncontrolled environment," Edgerly said.
People caught and buried by an avalanche typically have just a short window of time to be located before the situation becomes life-threatening, he noted.
Transceivers can range in price from $170 to nearly $400. But having a beacon and knowing how to use it in a rescue effort can be the difference between life and death, Edgerly said.
"That's why we're here today, so people can practice with their transceivers," he said.
Brighton resident and experienced outdoorsman John Zeigle participated in a demonstration and said he's convinced of the importance of beacons for backcountry safety.
"I'm in the backcountry five days a week when I'm home and not traveling for work," Zeigle explained. "I wouldn't go out in the backcountry without (a beacon)."
Floridian Katie Boué said that as someone who is not particularly familiar with winter sports, she was enlightened by the experience of learning to use a beacon in deep snow.
"It's all so foreign to me, so to go out and do this made me realize the danger that is out there," Boué said. "This showed me how serious it is and how smart you have to be when you're out in the backcountry."
Just like helmets have become standard equipment for avid skiers and bicyclists, so, too, have beacons become part of the outfit, along with probes and shovels, Edgerly noted.
The multiday event kicked off Wednesday with the All Mountain Demo at Solitude Mountain Resort in Big Cottonwood Canyon with vendors offering demonstrations of their wares, including sunglasses, skis, beacons and even bicycles.
One of the latest crazes to hit the outdoor recreation market is winter cycling. And as anyone who has ridden a mountain bike on a normal dry, dirt trail can attest, it can be very challenging. Enter the electric-assist bike, which offers a little help for even the heartiest of cyclist.
"If you don't have the strength to climb all the way up to the top (of the trail), you can use an electric-assist mountain bike," said Ed Brewer, spokesman for Polaris Electric Bikes.
The e-bike, which ranges in price from $2,600 to $4,600, includes an integrated plug-in electric motor that can be used for propulsion.
Tennessee resident Daisy Leduc is an avid mountain biker who enjoys the trails of the Great Smokey Mountains. The e-bike was a new experience for her.
"As someone who rides off-road a lot, it's a neat experience to take this bike out on the snow," Leduc said. "You're not pedaling as hard, and the (fat) tires make for a smoother ride."
The Outdoor Retailer Winter Market 2016 officially gets underway Thursday at the Salt Palace Convention Center. The event, which is closed to the public, runs through Sunday.
E-mail: jlee@deseretnews.com
Twitter: JasenLee1