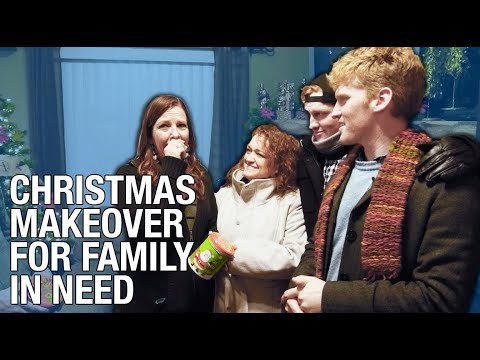 View 8 Items
Stuart Edge

Sometimes the best gifts are given, not received, which is a message Utah resident Stuart "Edge" Edgington is promoting in his newest YouTube video.
Edgington knows a family whose father died unexpectedly last year, and this will be the family's first Christmas back in their home. Edgington and his community decided to make their return special.
"This family is always giving back to us, as well as many others in the community, so we wanted to make sure their first Christmas back inside their home was a special one," Edgington said in the video.
The video was released Tuesday and is part of "12 Days of Social," a campaign promoting The Church of Jesus Christ of Latter-day Saints' "A Savior is Born" Christmas initiative.
In the video, the Edgington family and community members joined forces to clean and decorate the interior and exterior of the house.
The video then captured the mother's emotional reaction to the thoughtful Christmas surprise.
"It's so pretty," she said through tears before entering the house. She explained in the video just how grateful she was, adding that she had been thinking, "I don't even know if I want to set up my Christmas tree."
The video explained that over the course of a year, the mother had saved to buy a monument for her husband's grave. Days before moving home, she had to use the funds to repair the roof. The community bought the monument for her, and the video ended with a group singing outside the decorated home.
"I really love the Christmas season because it helps remind me more of Jesus Christ, and because of him, I'm able to change and become a better person every single day and become the person that he would want me to be," Edge said in the video.
Edgington wrapped up the video by encouraging viewers to watch the church's Christmas video, "A Savior is Born."
The "12 Days of Social" videos are available on christmas.mormon.org.
Email: [email protected]
Twitter: @axelrad_