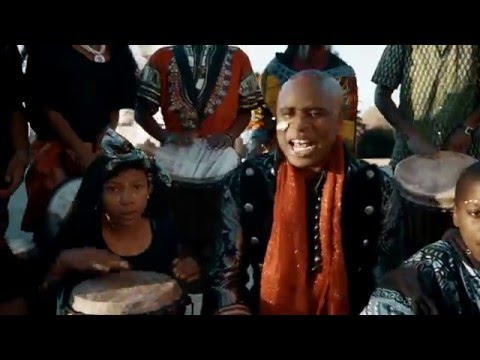 View 8 Items
Alex Boye


Singer Alex Boye and the LDS Genesis Group Gospel Choir performed an Africanized version of the classic Christmas carol "The Little Drummer Boy" in a video released Saturday.
The video is part of "12 Days of Social," a campaign promoting The Church of Jesus Christ of Latter-day Saints' "A Savior is Born" Christmas initiative.
In the video, a family faces financial struggles. Shortly after moving from a house to a trailer, they receive donated gifts and Christmas decorations.
"This year, let's think outside ourselves and our friends and family and help those we do or don't know who are struggling (and) in some way offer some service," Boye wrote in the video's description. "…One of my best Christmases was when I went to a homeless shelter and cut hair for anybody who wanted it. I was there from 9 p.m. till about 3 a.m. My wrist was in pain for the next week, but that experience was memorable! You forget about all your worries when you are focused on others."
Boye concludes the music video by discussing the LDS Church's Christmas video and challenging viewers to have an attitude of giving, not getting.
"You know, I heard a quote once that said, 'This Christmas, instead of asking what you will get, ask what you will give.' And you know, there's no better example of that than the person who gave his whole life, Jesus Christ."
Singer Tiffany Alvord also contributed to the "12 Days of Social" campaign with a cover of "O Holy Night," accompanied by pianist Sara Arkell and violinist Rob Landes.
The "12 Days of Social" videos are available on christmas.mormon.org.
Email: [email protected]
Twitter: @axelrad_