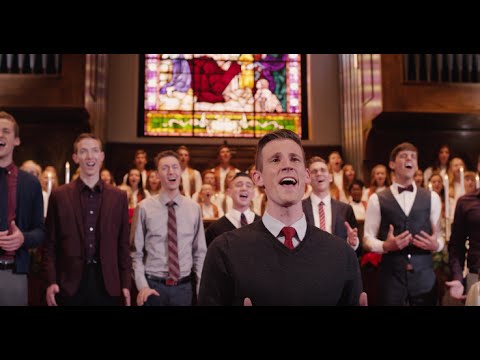 View 5 Items
BYU Vocal Point

Brigham Young University's Vocal Point collaborated with Utah's One Voice Children's Choir to perform an original Christmas carol, "One Single Bell," from Vocal Point's new CD, "He is Born."
In a video posted Nov. 27, the nine-man a cappella group and the choir perform the carol at the Wasatch Presbyterian Church in Salt Lake City.
"We hope this brand new, original Christmas carol fills your home with the spirit of Christmas! We think it's a perfect song for 'ringing in the joy of heaven's Brightest Light' this holiday season," the group wrote in the video's comments section.
"He Is Born" is available nationwide. Its release was the widest of a BYU album, according to byu.edu.
Vocal Point's YouTube channel has garnered almost 11 million views since the group joined YouTube in 2010. The "One Single Bell" video had more than 21,000 views at the time of publication.
Watch the video on YouTube here.
UTubers is a new feature that highlights YouTube videos created by Utahns.
Email: ajohnson@deseretdigital.com
Twitter: @axelrad_