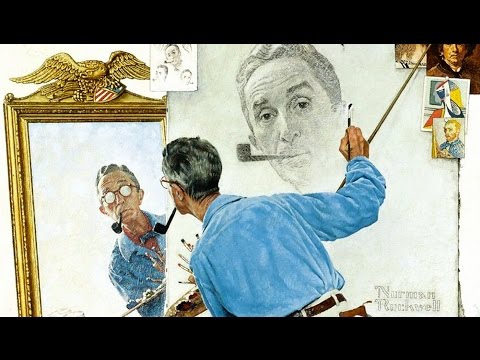 View 3 Items
Brigham Young University

The artwork of Norman Rockwell will be featured as Brigham Young University Museum of Art's newest exhibit from Nov. 20 to Feb. 13.
The exhibit, "American Chronicles," includes more than 50 original works from over 65 years, including pieces such as "No Swimming," "Triple Self-Portrait" and "Family Tree," according to a YouTube video posted Thursday by BYU.
"This rare exhibition from the collection of Norman Rockwell Museum explores Norman Rockwell's unparalleled role as an American icon-maker and storyteller," according to the description below the video.
The exhibition was organized by the Massachusetts Norman Rockwell Museum and captures the history of the 20th century.
"The exhibition is exciting for all audiences, enabling young and old to reflect on some of the most vital, momentous chapters in America's history," BYU Museum of Art curator Lynda Palma said in the video. "Through this lens we can compare our lives today with those of the past — an era of world war, civil rights and unprecedented technological innovation — and learn the valuable lessons that only hindsight can provide."
Although admission is free, tickets will be required because of the anticipated popularity of the exhibition. Patrons can reserve tickets online in advance at rockwell.byu.edu.
Email: [email protected]
Twitter: @axelrad_