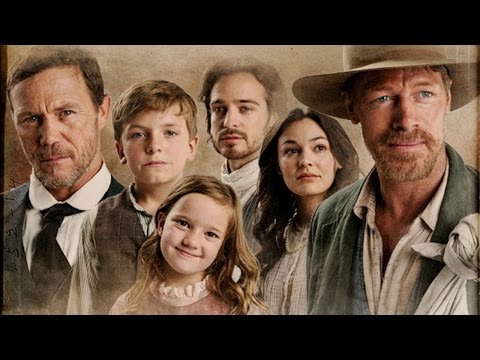 View 13 Items

Put the word "miracle" in a movie title, and actor Jasen Wade may not be able to resist taking part.
In 2011, Wade was the lead man in T.C. Christensen's handcart pioneer film "17 Miracles." Earlier this year, he had a prominent role in Christensen's "The Cokeville Miracle."
Now, once again, Wade is one of the main characters in a "miracle" movie, a Hallmark-like western film titled "The Miracle Maker: A Christmas Tale," released Nov. 3 on DVD.
How did Wade become involved?
"It's how (director) John (Lyde) presented it to me: 'Would you like to complete the trilogy (of miracle movies)?'" Wade joked with a grin before offering an alternative response. "I have always gravitated to films about miracles. I love those stories. I love the power you can draw from people's struggles before they create their own miracle, which is what is so great about this film."
Set in the small frontier town of Woodhaven, "Miracle Maker" paints a picture of tough economic times and families that can't afford to buy food or pay rent to James Booth (Brian Krause), the wealthy property owner who reminds the people of Ebenezer Scrooge. Each family is dealing with different personal challenges, and the future seems bleak.
A silent boy traumatized by his parents' deaths attaches a message to a bird requesting a miracle on behalf of the town. A short time later, the townspeople are informed that a "miracle maker" is on the way.
But when a cheerful stranger named Matthew, played by Wade, arrives in town with a dog and a caged chicken, the townspeople are confused. They hardly expect this vagabond to make a difference in their lives. What follows, however, is a Christmas story with a meaningful lesson.
Director John Lyde, whose Christmas resume includes such movies as "Christmas Oranges," "Christmas for a Dollar" and "No Ordinary Shepherd," said this was the first film for which his wife and children asked to see the rough cut.
"The plot is simple and straightforward," Lyde said. "The people think if the miracle maker comes, all problems will be solved. But the individuals learn they have to do something for themselves; they must make their own miracles happen. It's a movie that a whole family of all ages can watch together and enjoy."
Wade agreed.
"In essence, all he does is come in and start planting seeds," Wade said. "He lets them figure it out for themselves. I love that about it. It's not preachy, it's very kid-friendly, it's got a bit of action, it's got some love interest, it's got a Christmas theme and it's also a bit of a western."
With this movie complete, Wade hinted that he may take a break from the miracle movies for a while. He recently played a character in an action fantasy film in the Mythica series.
"At the end of 'Miracle Maker,' I told (Lyde) I need something that has nothing to do with miracles and is so completely different from anything I have ever done," Wade said. "So he called me two weeks later and said, 'Would you like to wield two axes and do battle scenes?' I said, 'Excellent. Perfect.'"
"Miracle Maker" is rated PG.