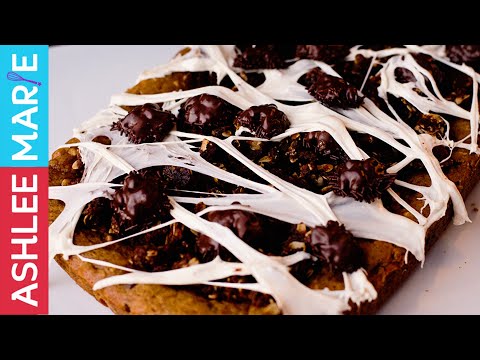 View 4 Items

Ashlee Prisbrey, a Utah mother of five, will compete in the finale of Food Network's "Halloween Baking Championship" tonight at 10 p.m. MDT. With four competitors remaining and $25,000 on the line, the self-taught Oregon native will be judged one last time.
While Prisbrey says she has always enjoyed baking, it wasn't until her family moved to Japan that she began making everything from scratch.
"All of the sudden, I started craving all of this food that I was missing," Prisbrey said. "As much as I love Japanese food."
Her husband bought her a small oven, and she began baking everything she missed, from pies to tortillas.
"When we got back from Japan, I thought, 'This will be so great. This is so convenient. I can just go buy tortillas at the store,'" Prisbrey recalled. "And then we went and bought tortillas, and it just didn't taste right. After cooking from scratch, all of the sudden you realize how good it tastes."
She has been cooking from scratch ever since.
Prisbrey began baking professionally by starting a small cake decorating business based in her home before someone suggested that she create a blog 8 1/2 years ago. The blog, ashleemarie.com, which she thought would support her business, has actually become her full-time job, and it led a casting company to invite her to audition for the "Halloween Baking Championship."
Although the show's competitors are from different parts of the country and have different backgrounds, Prisbrey says the bond she has formed with her fellow competitors has been the most rewarding part of the experience.
"There's a lot that I expected out of the show," Prisbrey said. "You know, I expected it to be hard but rewarding, but what I didn't expect was how emotional it would be and how close the seven of us competitors would become."
The experience, which will come to a close tonight, has been a family affair, and Prisbrey says she could not have done it without the support of her husband, sister-in-law and her kids.
"They're so proud of me and willing to help. … It has given the whole family something to work towards," Prisbrey said. "They've all been wonderful. If the children suffered at all, I would stop everything that I'm doing. So far we've been able to maintain their sanity and happiness and a little bit of my own."