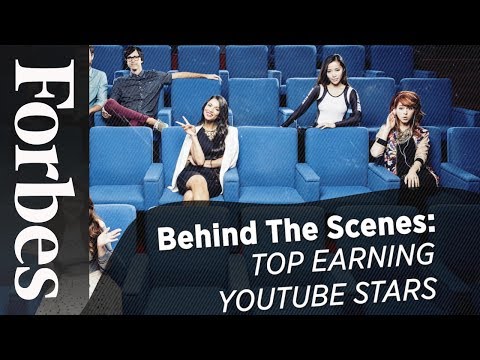 View 3 Items


The same dancing violinist who was voted off "America's Got Talent" in 2010 happens to be one of the highest-paid YouTube stars in the world, according to an article published Wednesday on Forbes.com.
With more than 7 million subscribers to her YouTube channel, Lindsey Stirling made $6 million in one year, beat out only by YouTube stars PewDiePie, Smosh and Fine Brothers.
The violinist is a member of The Church of Jesus Christ of Latter-day Saints with many accomplishments. Stirling has two albums, tours worldwide and will release her book, "The Only Pirate at the Party," in January.
Stirling expressed gratitude for her fans in an earlier interview with Forbes.
"It's a very loyal fan base (that) wants you to succeed because they found you," Stirling said of the benefits of a YouTube career. "It wasn't some big radio station or record label that shoved art down someone's throat and said, 'This is what's cool.'"
The musician is also a fan of the YouTube world in general.
"The thing I loved when I first found out about this YouTube world was that it was a place where people work together in such a tight-knit community, and that is what allows it to thrive," Stirling said in a Forbes behind-the-scenes video about YouTube's highest-paid stars.
This story will appear in the Nov. 2, 2015, issue of Forbes.