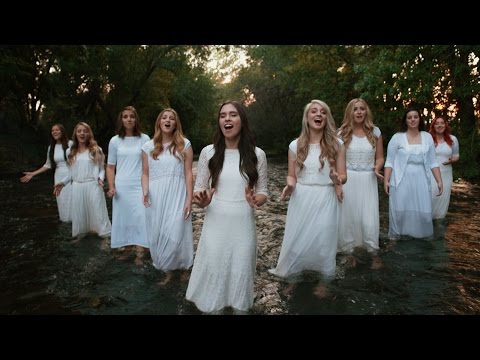 View 4 Items
BYU Noteworthy

Nine female Brigham Young University students are fulfilling their goal to uplift others through the power of music.
BYU's all-female a cappella group, Noteworthy, took to the river in its newest music video to perform a cover of the 1779 Christian hymn "Amazing Grace."
Noteworthy members Alyssa Aramaki, Sarah Cunha, Alyssa Flake, Rachael Holt, Allyssa Jex, Jessica Johnson, Janae Klumpp, Tressa Roberts and Taylor Whitlock were led by their director Keith Evans, a former member of BYU's all-male a cappella group, Vocal Point.
Vocal Point was impressed with Noteworthy's video.
"Great job, ladies!" Vocal Point wrote in the YouTube video's comment section. "We loved it! Absolutely everything about this is beautiful!"
The Provo-based a cappella group won the International Championship of Collegiate A Cappella competition in 2007 and competed in NBC's "The Sing-Off" in 2009. It became an official performing group of BYU in 2014.
Noteworthy's YouTube channel has received almost 2 million views since it was created in January 2012.
UTubers is a new feature that highlights YouTube videos created by Utahns.
Alex Johnson writes for the Faith and Family sections of DeseretNews.com.
Email: [email protected]
Twitter: @axelrad_