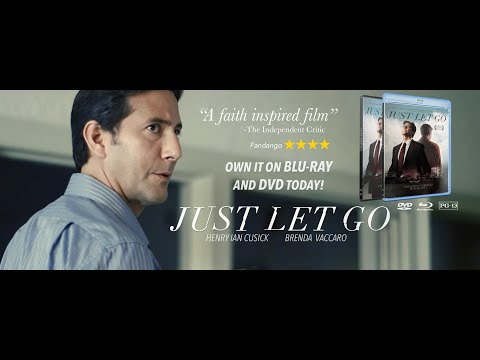 View 14 Items


Many in Utah are familiar with the story of Chris Williams, the Salt Lake City man who forgave the drunk driver who caused a 2007 car accident that killed his pregnant wife and two of his children.
What many may not know is how that monumental decision has and continues to bless lives.
"It has allowed a terrible tragedy … to be turned into, in many aspects, a tremendous blessing. That has been one of the most fascinating things to experience," Williams said in a recent interview with the Deseret News. "To see the lives blessed since the crash, it has been overwhelming how many positive things have come from it."
The trend will likely continue. Williams' story is about to be told on the big screen. Co-filmmakers Christopher S. Clark and Patrick H. Parker have taken Williams' life-changing experience and made it into their first full-length feature film, "Just Let Go," starring Henry Ian Cusick ("Lost").
"Just Let Go" premieres Monday, Sept. 28, in a unique nationwide event that organizers are calling "A Night of Forgiveness."
On that night, "Just Let Go" will be available in about 500 movie theaters across the country via Fathom Events' digital broadcast network. Additionally, a special program will originate from Ogden's Egyptian Theater, involving Mpho Tutu, the daughter of Archbishop Desmond Tutu and the executive director of the Desmond & Leah Tutu Legacy Foundation, along with musical performances by pastor and Christian recording artist Lincoln Brewster and Ryan Innes (NBC's "The Voice").
After the screening, national radio personality Delilah Rene Luke will host a panel discussion that will include Williams and Cusick; actors Sam Sorbo and Brenda Vacarro; Fred Luskin, author and director of the Stanford University Forgiveness Projects; and Charles Randall Paul, founder and president of the Foundation for Religious Diplomacy.
Excel Entertainment is also sponsoring the "Night of Forgiveness."
Organizers hope the event will create a national discussion about the power of forgiveness.
"A movie like this … reminds you how powerful storytelling can be, in touching your heart and reminding you of the importance of forgiveness, and how it can set you free," Luke said in a news release promoting the event.
Brewster said the film teaches a powerful lesson that will resonate with people of all faiths.
"Forgiveness of both self and others may be the most important thing any of us could learn in our lives. The movie should remind us that each day is precious and that each of us is given the choice to forgive and let go," Brewster said. "I used to believe that to be forgiven was to be free, but I've learned over the years that true freedom lies in being able to forgive."
Clark and Parker, co-founders of Propel Pictures, said Williams' story is a powerful example of healing.
"There is symbolism in him being imprisoned and through forgiveness being set free. ... We wanted to illustrate an eternal principle that has universal application to everyone," Clark said. "We wanted to make it about the human experience."
Parker agreed.
"We are very excited for people to see it. Hopefully they walk away and look at their own lives," Parker said. "Hopefully they can be inspired by Chris."
Williams recently screened the movie and said that although it was "weird" to see his life portrayed on the big screen, he was pleased with the finished product.
"It's incredibly surreal. Cusick did a phenomenal job. His depiction of me was spot on," Williams said. "But the biggest highlight is seeing the lives that are changed, hearing stories about people and the same expression again and again: 'I realized if you could forgive that boy for doing that to your family, I can let go of (fill in the blank).'"
The film will open again in Utah on Oct. 9. "Just Let Go" has also been selected for the World Parliament of Religions Film Festival, which will be attended by notable guests the Dalai Lama, Rev. Jim Wallis and Jane Goodall, according to Excel Entertainment.
Tickets can be purchased at www.FathomEvents.com or at the film's website, www.JustLetGoMovie.com.