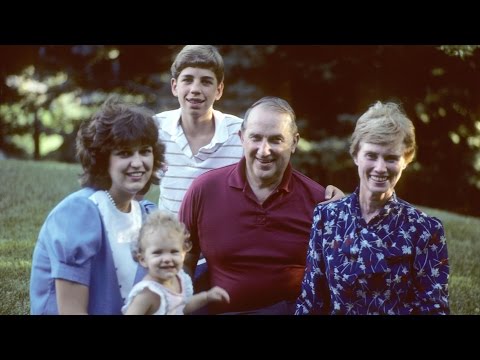 View 8 Items
Mormon Newsroom

SALT LAKE CITY — In his final hours, Elder Richard G. Scott was surrounded by his family as he received visits from three special friends.
The first two visits were by Elder Scott's fellow members of the Quorum of the Twelve Apostles of The Church of Jesus Christ of Latter-day Saints — President Russell M. Nelson, who leads the quorum, and Elder D. Todd Christofferson.
Michael W. Scott, Elder Scott's youngest son, missed those two visitors because he was still in transit from Houston. But he was grateful to be in the room when LDS Church President Thomas S. Monson appeared.
"That was an experience I will never forget," said Michael Scott as he recalled sweet memories and important lessons while speaking of his father's legacy in one-on-one interviews with reporters Wednesday morning in the Relief Society Building on Temple Square.
Funeral services for Elder Scott will be 11 a.m. Monday in the Tabernacle on Temple Square. The funeral will be open to the public ages 8 and older. A private burial at Wasatch Lawn Memorial Park will follow the funeral.
No public viewing is scheduled, but expressions of sympathy can be posted on Elder Scott's official Facebook page or emailed to [email protected] In lieu of flowers, contributions can be made to the LDS Church's General Missionary Fund at give.lds.org/elderscott.
The previous 24 hours had stirred a variety of emotions, Michael Scott said.
"More happiness than sadness, actually. My dad lived such a full, wonderful life, he did so much. The fact that he is reunited with my mom, it's surprisingly positive and upbeat in our family," Scott said. "We've had such a huge outpouring of support from people. It's amazing how many people my dad touched, amazing — stories from all over the place."
Elder Scott was Elder Christofferson's mission president in Argentina in the late 1960s, so his arrival alongside President Nelson was especially meaningful to the family. The two apostles gave Elder Scott a priesthood blessing that Scott described as "tender and sweet."
"The love between a missionary and mission president is pretty special," Michael Scott said. "For Elder Christofferson to give a blessing to his former mission president was really wonderful."
After the two apostles departed and less than an hour before Elder Scott passed away, the family was surprised to find President Monson at the door. The prophet sat at Elder Scott's bedside and they talked for a while before President Monson offered his fellow apostle another blessing.
In the blessing, President Monson spoke of how special Elder Scott was, how effective he had been in his service and how much he was loved by so many, Michael Scott said.
"It was very sweet. The love that these brethren have for each other is really inspiring," he said. "I actually participated (in giving the blessing). I never thought I would be laying my hands on top of the prophet's hands on my dad's head. That was an experience I will never forget."
Scott said he learned so much from his father over the years, but the greatest lesson came in how he treated his mother.
"The most profound thing I learned as his son is what an ideal marriage should be in watching my parents. It's nothing they ever said ... they just lived it," Scott said. "Seeing how he lived in private, his marriage, the way he treated all of us as children, he was consistent in what he taught and how he lived."
Scott wished more people could have appreciated his father's jovial sense of humor. Whenever he heard a good joke, he could retain it.
"You could get him going and he would pull out joke after joke," Scott said. "People didn't see that in the general conference setting."
Even as his health deteriorated in the last year, Elder Scott maintained his sense of humor, his son said. Elder Scott often joked with his nurses in the hospital, who weren't always sure how to respond.
"It took them by surprise. My favorite one was when a nurse would ask, 'How do you feel, Elder Scott?' He would say, 'Well, I usually feel with my hands,'" Michael Scott said. "It was funny, quirky humor."
When asked what he wanted his children to know most about their grandfather in the years to come, Michael Scott spoke of Elder Scott's powerful testimony of the Savior.
"Foremost would be that he had an incredible testimony. When he would bear his testimony and say, 'I know that Jesus Christ lives,' it was a special testimony. He shared that testimony a lot and it has had a powerful influence on me and I think on a lot of people," Michael Scott said. "I want my kids and their kids to understand is that this is a man that truly was a special witness of Christ."