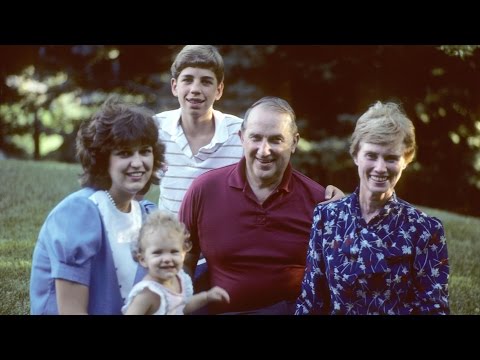 View 38 Items
Mormon Newsroom

SALT LAKE CITY — Elder Richard G. Scott, a nuclear engineer, a talented artist and an apostle known for his tender sermons and love of family, died Tuesday, Sept. 22, at 1:45 p.m. He was 86.
Elder Scott, who served as an apostle of The Church of Jesus Christ of Latter-day Saints for 27 years, was fourth in seniority in the Quorum of the Twelve at the time of his death.
His death is the third such passing in less than four months of a member of the Quorum of the Twelve. Elder L. Tom Perry passed away May 30 of this year, and President Boyd K. Packer, then president of the quorum, on July 3.
With the church likely to fill the three vacancies at its October general conference, it will be the first time in more than a century with three individuals being ordained apostles and members of the Quorum of the Twelve on the same day. On April 9, 1906, George F. Richards, Orson F. Whitney and David O. McKay were ordained to the quorum.
Born in Idaho and raised in Washington, D.C., and Missouri, young Richard Gordon Scott was a gifted swimmer and musician who pursued a degree in mechanical engineering at George Washington University. The course of his life changed when he met Jeanene Watkins and learned the importance of full-time missionary service, choosing to serve even when others warned that it could compromise his career prospects.
During his professional years as a nuclear engineer working for a Navy admiral, Elder Scott accepted a call to serve as a mission president in Argentina and later became a member of the First Quorum and the Presidency of the Seventy before being called as an apostle in 1988. He loved missionary and temple work and witnessed his own father become a member of the church and a temple worker. Adept at technology, Elder Scott helped the church move family history into the digital age. When at home and with family, he loved the outdoors, music and painting with watercolors.
But most of all, Elder Scott loved his wife, Jeanene, who died in 1995, and their seven children, two of whom are deceased. Elder Scott often spoke of family members in a gentle, heartfelt and personalized manner. He looked forward to the day when his whole family would be reunited.
"They (the deceased) provide a powerful motivation for each remaining member of our family to live so that together we can receive all of the eternal blessings promised in the temple," Elder Scott said in his biography on lds.org. "I know that as I continue to live worthily I will have the privilege of being with my beautiful wife, whom I love with all my heart, and with those children who are with her on the other side of the veil, because of the opportunities made possible through the eternal ordinances that were performed in the Manti Temple."
Early years
Richard Gordon Scott was born in Pocatello, Idaho, on Nov. 7, 1928, to Kenneth Leroy and Mary Eliza Whittle Scott. The family lived in Pocatello and Spokane, Washington, before moving to Washington, D.C.
The second in a family of five boys, Elder Scott said that some of his fondest memories involved having fun with his brothers. Their parents encouraged them to explore, build, tinker and fiddle with mechanical objects and discover how they worked, then repair them — including the family car. The Scotts gave the boys responsibilities but allowed them to make judgments on their own.
"The fact that they trusted us made us want to live up to the kind of standards they expected," Elder Scott said.
During the Washington, D.C., years, young Richard and his brothers often rode the bus to the Smithsonian Institution and other museums. They also visited the memorials and monuments, but not necessarily to see those sites.
"Each of us had a sailboat," said Gerald Scott, Richard's older brother. "Richard, I and Walter on occasion would go down to the reflecting pool in front of the Lincoln Memorial and Washington Monument. We would sail boats down there. That would probably be grounds for getting shot today, but we enjoyed it."
Gerald realized at a young age that his little brother had been blessed with rare leadership skills. When they were in elementary school, they served in the school safety patrol. Wearing a white belt around the waist and shoulder with a badge, they halted traffic for students crossing the street. Richard rose to the rank of captain in the organization.
"He would go around and survey things, make sure things were organized," Gerald said. "Just one of the evidences of his budding leadership ability."
The Scotts were good people of principle and high integrity, but Elder Scott's father was not a member of the LDS Church and his mother rarely attended services. During those years, young Richard was encouraged by bishops and home teachers to participate in church meetings and activities. He went, "although at times reluctantly," he said.
Kenneth Scott eventually converted to the church, thanks to the influence of future LDS Church President Ezra Taft Benson, with whom he served at the U.S. Department of Agriculture.
"When Ezra Taft Benson, then a member of the Quorum of the Twelve, was serving as U.S. secretary of agriculture, he asked Dad to work as assistant secretary of agriculture," Elder Scott said in a 1988 church magazine article. "The example of President Benson — his integrity, his devotion, his ability to defend principle — very deeply touched my father."
Later in life, Kenneth Scott and his wife served as workers in the Washington, D.C., Temple for more than 10 years.
During World War II, the government moved some nonmilitary citizens out of the nation's capital and Richard spent his high school years in Kansas City, Missouri. He was a talented and outgoing young man — a high school class president and drum major for the marching band. He also loved to swim.
"He was a great swimmer," said Elder W. Craig Zwick, a member of the First Quorum of the Seventy and close friend. "He was also a gifted clarinetist. He played in a dance band near Branson, Missouri, off of Table Rock Lake. Every night he would swim all the way across that lake to perform (leaving his instrument at the dance hall), then swim back across at night. That's the kind of powerful swimmer he was in open water."
Elder Scott paid for his college education with an assortment of adventurous jobs. He worked on an oyster boat off the coast of Long Island, cut down trees in Utah for the Forest Service and repaired railroad cars.
Elder Scott received his bachelor's degree in mechanical engineering from George Washington University.
Mission and marriage
While attending school in Washington, D.C., Elder Scott met and dated Jeanene Watkins, daughter of Sen. Arthur V. Watkins of Utah. Jeanene played a key role in Richard's decision to serve a mission.
"As a young man … I had no way to judge personally the importance of a mission. I fell in love with an exceptional young woman," Elder Scott said in his April 2006 general conference remarks. "At a critical point in our courtship, she made it very clear that she would only be married in the temple to a returned missionary. Duly motivated, I served a mission in Uruguay."
Elder Scott spoke about the experience again in his April 2014 conference talk: "I hadn't thought much about a mission before then. That night my motivation to consider missionary service changed dramatically. I went home, and I could think of nothing else. I was awake all night long. I was completely distracted from my studies the next day. After many prayers I made the decision to meet with my bishop and begin my missionary application.
"Jeanene never asked me to serve a mission for her. She loved me enough to share her conviction and then gave me the opportunity to work out the direction of my own life. ... Jeanene's courage and commitment to her faith have made all the difference in our lives together."
Some tried to discourage Elder Scott from serving a mission because they believed it would be a setback in his career. But he trusted in the Lord and went anyway. As a missionary, he helped design and build the first LDS chapel in Uruguay.
"All that I now hold dear in life began to mature in the mission field," Elder Scott said in his April 2006 talk. "Had I not been encouraged to be a missionary, I would not have the eternal companion or precious family I dearly love. I am confident that I would not have the exceptional professional opportunities that stretched my every capacity. I am certain that I would not have received the sacred callings with opportunities to serve for which I will be eternally grateful. My life has been richly blessed beyond measure because I served a mission."
While he was gone, Jeanene served a full-time mission in the Northwestern States. On July 16, 1953, only three weeks after Elder Scott returned from his mission, the couple married in the Manti Temple.
Elder Scott had no difficulty getting back into the engineering program. He continued his education by completing the equivalent of a doctorate in nuclear engineering at the Oak Ridge School of Reactor Technology in Tennessee.
As a private consultant in mechanical and nuclear engineering, he worked with utility and power companies in the possible use of nuclear reactors. For 12 years, Richard worked on the staff of Navy Adm. Hyman Rickover, who his brother Gerald said was a "demanding individual," directing the development of nuclear fuel for a wide variety of naval and land-based power plants.
"There were three men directly under Admiral Rickover, and Richard was one of those three," Gerald said. "He was responsible for the development of the reactor core ... and that would indicate a high level of trust."
Church service
In the mid-1960s, Elder Scott was called to be a mission president. Once again, people tried to dissuade him due to his highly specialized field. But he went anyway, moving his family to South America, where he presided over the Argentina North Mission from 1965 to 1969.
One of President Scott's missionaries, Elder D. Todd Christofferson, later joined him as a member of the Quorum of the Twelve.
"He was totally devoted to making things happen, persevering as long and as hard as it took to get the job done," Elder Christofferson said in a Mormon Channel interview. "He was so dynamic, such a hard, hard worker. He wouldn't accept defeat in any way. He brought a dynamism and energy to the mission, and at the same time, all of his children were very young. He and Jeanene spent obvious considerable time with them. I remember what kind and patient parents both of them were. That set a tone for what I would try to do as a father myself."
Elder Zwick also served under Elder Scott as a missionary. He respected Elder Scott so much that he and his wife named their oldest son "Scott" after him.
"One of the hallmarks of Richard G. Scott was that he trusted every missionary," Elder Zwick said.
After leaving Argentina, Elder Scott worked for a private consulting firm and was instrumental in the establishment of the first peacetime nuclear power plants. He was co-editor of two books relating to the construction and use of nuclear power plants.
In April 1977, Elder Scott was called to the First Quorum of the Seventy. His assignments included one year as managing director of the Priesthood Department and six years as executive administrator in Mexico and Central America. That assignment required Elder Scott and his family to live in Mexico City for three years.
He later became managing director of the Family History Department and was serving as executive director of that department in 1983 when he was called to the Presidency of the First Quorum of the Seventy. He said he was "deeply humbled" by the calling.
"I have talked to the Lord about it and promised him that I would give everything I have to that service," Elder Scott said in a 1983 church magazine article. "I have pled with him that he will help me qualify to receive his inspiration and support so that I may do his will and that of his servants."
Elder Scott was sustained as an apostle and member of the Quorum of the Twelve on Oct. 1, 1988, filling the vacancy created by the death of President Marion G. Romney.
Elder Zwick described Elder Scott as a "clever teacher" who often used metaphors from his years as a nuclear physicist. The apostle played a role in helping the church transition into the digital age of family history work.
"Elder Scott was always on the cutting edge of using clever examples to teach," Elder Zwick said. "Because he was ahead of his time on computer use, he was an important part of the church's surge into electronic name classification and digitized systems that we use today."
According to Elder Zwick, it was missionary and temple work, the work of salvation, that "drove (Elder Scott) every day to higher levels of performance in his own life."
"He really was a missionary's missionary and he was very temple faithful," Elder Zwick said. "He would go to the temple every day if he could. I know he went multiple times a week. He felt a lot of solace in the temple."
Because of his love for the Latter-day Saints in Latin America and his ability to speak fluent Spanish and Portuguese, Elder Scott prerecorded translations of his general conference talks in those languages to provide international members with a more heartfelt, powerful message.
Family life
In his April 2011 conference talk, Elder Scott shared a tender lesson he learned from his wife. After being away on business for almost two weeks, he returned home with a four-hour window before a meeting. He opted to use the time to repair the washing machine. But his wife insisted he spend it with the children.
"I can play with the children anytime," Elder Scott said. "I want to help you."
"Richard, please go play with the children," his wife said.
"When she spoke to me that authoritatively, I obeyed," Elder Scott said. "I had a marvelous time with our children. We chased each other around and rolled in the fall leaves. Later I went to my meeting. ... The next morning about 4 a.m., I was awakened as I felt two little arms around my neck, a kiss on the cheek, and these words whispered in my ear, which I will never forget: 'Dad, I love you. You are my best friend.'
"If you are having that kind of experience in your family, you are having one of the supernal joys of life."
Along with the joys came sorrows. One of the Scotts' daughters died shortly after birth. Six weeks after her passing, a son, Richard, who was born with a heart defect, also died at a young age after heart surgery. Elder Scott and his wife found comfort in temple covenants during that difficult time.
"Later, during the night, I embraced my wife and said to her, 'We do not need to worry, because our children were born in the covenant. We have the assurance that we will have them with us in the future. Now we have a reason to live extremely well,'" Elder Scott said in his April 2009 general conference remarks. "That knowledge has given us great comfort. We rejoice in the knowledge that all seven of our children are sealed to us for time and all eternity."
Jeanene Watkins Scott died of cancer at age 65 on May 15, 1995. Elder Scott spoke extensively about his late wife in his general conference talks.
"Fourteen years ago the Lord took my wife beyond the veil," Elder Scott said in April 2009. "I love her with all my heart, but I have never complained because I know it was his will. I have never asked why but rather what is it that he wants me to learn from this experience. I believe that is a good way to face the unpleasant things in our lives, not complaining but thanking the Lord for the trust he places in us when he gives us the opportunity to overcome difficulties."
Elder Scott's deep love for his precious wife became one of his hallmarks, Elder Zwick said.
"Jeanene was such a powerful part of his life. You could never imagine seeing him without her," Elder Zwick said. "They used to set their annual goals together each April in the temple. (He continued) that tradition by thinking about her as he (did) it."
Elder Scott and his wife shared a passion for jazz and South American folk music. The both loved to paint, a hobby they developed after they were married. He preferred watercolors and she preferred pastels. Elder Scott's own watercolor paintings dotted the walls of most of the rooms.
Elder Scott's large collection of paintings, including his favorite portrait of his wife, went on public display at Deseret Book for two months in 2010.
Gerald Scott said his brother's exemplary life was a blessing to him and the family.
"(For me,) the best way I can describe it, I learned how Hyrum Smith felt about his younger brother Joseph. I came to understand the love they shared because of his sacred office, the love and deep respect which I have to this day for the qualities he has, the trust the Lord has in him, and the wonderful way he ... carried out those responsibilities," Gerald said. "It's been a real blessing in my life to have that experience. It's been a blessing to have someone like that in your family, a strengthening influence for every member."
When possible, Elder Scott enjoyed long walks and water-related activities, Elder Zwick said.
"He loved to hike the hills of Mill Creek and the canyon trails," Elder Zwick said. "He loved to snorkel. The water was his passion."
Funeral services for Elder Scott are pending.