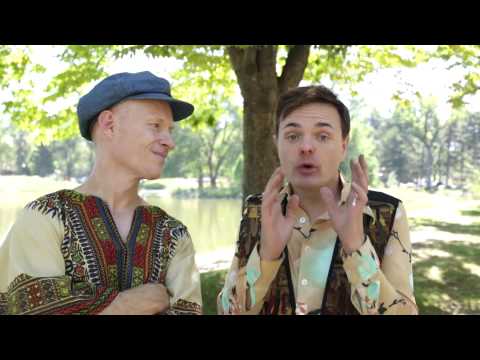 View 3 Items
Saturday's Warrior


In a YouTube video posted Wednesday, Jon Schmidt and Steven Sharp Nelson from The Piano Guys tell viewers they will love "Saturday's Warrior: The Motion Picture."
The two friends explain the important role of music in the new film amidst jests and laughter. The music, which includes remakes of old songs from the 1974 musical and new songs, is "fun," "peppy," "hip" and "awesome," according to Schmidt and Nelson.
"You are going to love this," Nelson said.
Schmidt and Nelson will perform one of the new songs, "There's Got To Be More," and make a cameo in the film. A sample from the song was posted to YouTube on Sept. 16.
"There's lots of energy on set, and I think there's lots of energy in the music, and there will be a lot of energy in the movie and hopefully in the audience," Nelson said.
"Saturday's Warrior: The Motion Picture" is scheduled for release in 2016.
More information about the movie is available on the "Saturday's Warrior" Kickstarter page and official Facebook page.
Click here to watch the interview on YouTube.
UTubers is a feature that highlights YouTube videos created by Utahns.
Alex Johnson writes for the Faith and Family sections of DeseretNews.com.
Email: [email protected]
Twitter: @axelrad_