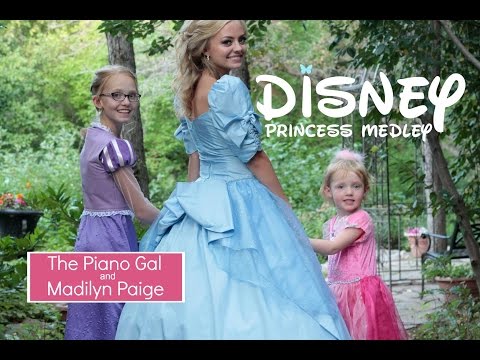 View 2 Items
The Piano Gal

Madilyn Paige and The Piano Gal are both Utahns known for their musical talents. The two girls dressed up as Cinderella and Rapunzel to perform a Disney medley in a video posted Tuesday.
Their arrangement of popular Disney songs includes tunes from "Cinderella," "Pinocchio," "Tangled," "The Little Mermaid," "Beauty and the Beast," "Mulan" and "Aladdin."
The video was filmed in Cottonwood Heights and Alpine.
Paige's channel has acquired almost 469,000 views since she joined YouTube in 2012, and The Piano Gal's channel has garnered more than 116,000 views since she posted her first video in 2013.
UTubers is a new feature that highlights YouTube videos created by Utahns.
Alex writes for the Faith and Family sections of DeseretNews.com.
Email: ajohnson@deseretdigital.com
Twitter: @axelrad_