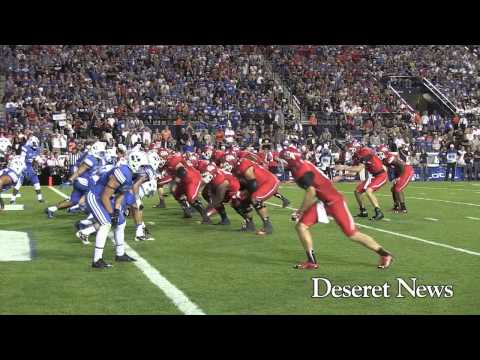 View 2 Items

PROVO — Now it's official: BYU and Utah will resume their football rivalry through 2020.
The schools announced Wednesday that the Cougars and Utes will clash the opening week of the 2019 season in Provo and the opening week of the 2020 season in Salt Lake City.
The rivalry is in the middle of a two-year hiatus, the first interruption of the series since World War II.
That hiatus ends next fall, when BYU travels to Rice-Eccles Stadium on Sept. 10. Utah visits LaVell Edwards Stadium on Sept. 9, 2017 and the two will square off in Salt Lake City on Nov. 24, 2018.
The Utes have won four consecutive games against BYU, including a 20-13 victory in the most recent meeting in Provo in 2013.
It appears that BYU helped make the 2019 game happen by moving a season opener against Wisconsin originally set for 2019 to 2017.