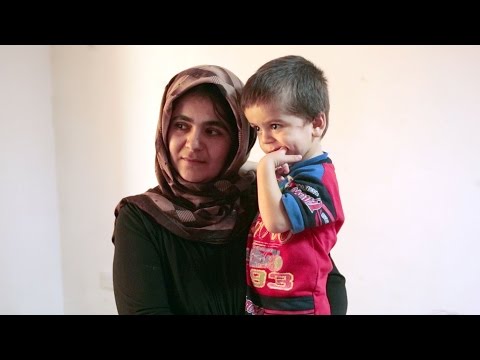 View 4 Items
Mormon Channel



A group of people was left with two options as the Islamic State group approached: run or die. They left their homes in the Northern Iraq town of Mosul, and although some escaped, many were killed.
In a video posted Monday on the Mormon Channel, a woman explains that her two brothers gave up their homes so those who escaped would have a place to stay. Today, 23 families live in those homes.
"I feel terrible, but how I feel is nothing compared with how they feel," said the woman, who helps care for the refugees. "Seeing these children, women and elderly all crying, seeing their situation, I just want to be there for them, to help them, to serve them in any way I can."
LDS Charities, a worldwide humanitarian organization owned by The Church of Jesus Christ of Latter-day Saints, is one of the organizations helping these families.
ISIS has displaced over 3.3 million people in Iraq, according to International Business Times, and millions more are fleeing the bordering countries.
The Mormon Channel posted a list on Sept. 9 titled "40 Ways to Help Refugees in Your Community." The list, provided by LDS Charities Director Sharon Eubank, includes simple tasks like giving a ride, making a meal or being a mentor.
Readers are invited to learn about other service opportunities at LDSCharites.org.
Alex E. Johnson writes for the Faith and Family sections of DeseretNews.com.
Email: [email protected]
Twitter: @axelrad_