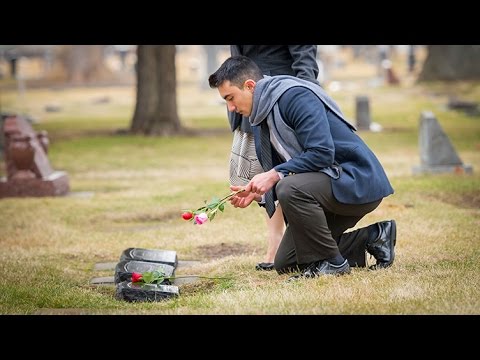 View 2 Items
Mormon Channel

In the sixth video of "12 Steps to Change," a 12-video series produced by the Mormon Channel and LDS Family Services, a man named Aram shares his struggle with drug addiction and the important role a change of heart played in his recovery.
Aram is one of 12 individuals featured in the series who discuss their addictions and the hope they found through the LDS Addiction Recovery Program.
In the video, Aram explains how he turned to drugs after his 15-year-old sister was kidnapped and murdered and both his parents died. Aram struggled with the sixth step of the recovery program, change of heart, but when he asked God for help, he found peace.
"I couldn't recall truly asking God to remove my character defects," Aram said in the video. "I decided I was going to do it, and I didn't know what I was expecting to happen, so I just thought to myself, 'If he was here in front of me right now, what would I want him to say?' I thought, well, I'd want him to just take it and say 'Thanks, I got this,' and instead, at that moment, I heard a question, and it was, 'Will you let me take this?'"
The Mormon Channel promoted the video Sunday and will promote another video from the series each day during the first two weeks in September, which is National Recovery Month. Each video focuses on one step of the LDS Addiction Recovery Program.
Alex is an intern with Deseret Digital Media and studying communications.
Email: [email protected]
Twitter: @axelrad_