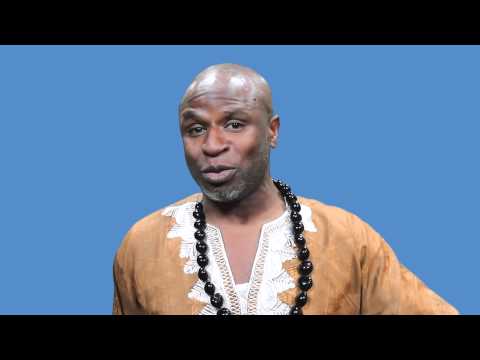 View 3 Items

Cast members for the 2016 "Saturday's Warrior" motion picture reboot were announced Tuesday, including singer and actor Alex Boye.
Boye, a member of The Church of Jesus Christ of Latter-day Saints who recently competed on NBC's "America's Got Talent," will play the role of a heavenly guide, according to a press release. In a video posted Tuesday to the "Saturday's Warrior" YouTube channel, Boye announces that he will also perform a musical number in the film.
"You think you've seen 'Saturday's Warrior'? You have not seen this version," Boye said in the video. "It's a brand new version."
Other notable participants include the film's director, Michael Buster, who is known for his role in "God's Army," and the film's choreographer, Bonnie Story, who is known for her work with the High School Musical series.
"Saturday's Warrior" was written as a musical and has played on stages from Arizona to Australia since its debut in the 1970s. Lex de Azevedo, composer and co-writer of the original musical, will produce the new film.
Lead roles include Kenny Holland as Jimmy Flinders, Anna Daines as Pam Flinders and Monica Moore Smith as Julie Flinders.
Filming will begin Wednesday near Salt Lake City.
A list of other cast members can be found below, and more information about the movie is available on the "Saturday's Warrior" Kickstarter page and official Facebook page.
Tod: Mason Davis
Adam: Brian Clark
Terri: Alison Clark
Elder Kestler: Clinton Pulver
Elder Greene: Morgan Gunter
Mack: Carleton Bluford
Donna: Kassandra Haddock
Bandmate: Wes
Shelley: Bailee Johnson
Alice: Caroline Labrum
Benjy: Ethan Mouser
Ernie: Jacob Buster
Emily: Abigail Baugh
Peter: James Bounous