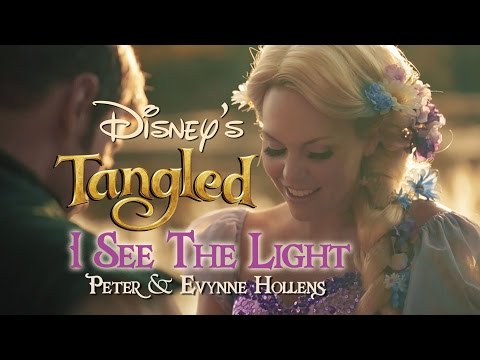 View 2 Items
Peter Hollens

Singer-songwriter Peter Hollens released a video Friday that many of his YouTube viewers requested: a cover of "I See the Light" from Disney's "Tangled."
Hollens' wife, Evynne, joined him in this a cappella rendition, playing the film's protagonist, Rapunzel, while Peter Hollens played Flynn Rider.
"Thank you so much for the recommendations," Hollens said toward the end of the video. "Keep those coming."
Hollens has collaborated with many Utah-based YouTube stars and has filmed YouTube videos in Utah. He recently attended CVX Live, Utah's first YouTube convention.
The music video was posted Friday and had more than 27,000 views at the time this article was published.
Click here to view the video on YouTube.
UTubers is a new feature that highlights YouTube videos created by people with ties to Utah.