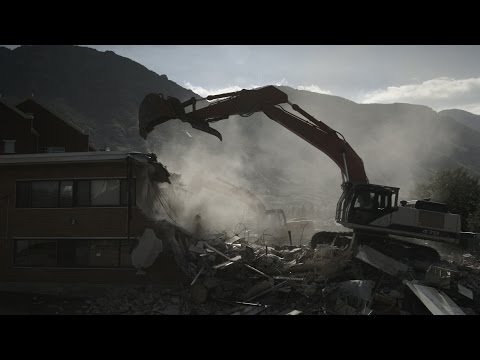 View 2 Items
BYU

The last of the old Heritage Halls buildings at Brigham Young University are being demolished, and a YouTube video captures the clearing of one hall.
The video, posted by BYU to YouTube on Tuesday, features time-lapse and close-up clips of the clearing of one of the final four old buildings. Broadbent Hall, Felt Hall, Fox Hall and Harris Hall are being demolished to make way for a new central building and residence hall.
The 24 original Heritage buildings served as on-campus housing for students since 1956, and construction began in 2012 to clear the way for updated residence halls.
With the new residence hall, the total number of new Heritage buildings will be 13, and they will house around 2,750 students, according to BYU News.