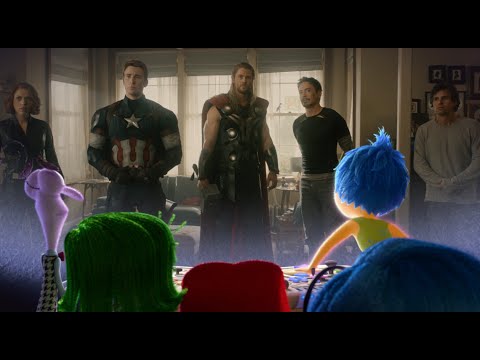 View 7 Items

The movie industry is having a slightly better summer than last year, industry experts say, but the persistent problem of filling seats isn't going away any time soon.
Paul Dergarabedian, senior media analyst with analytics firm Rentrak, said U.S. box office sales are up almost 10 percent over last year, which boasted some of the lowest sales figures since 1999 before "Guardians of the Galaxy" gave the summer a late and desperately needed boost.
"It's been a mixed bag. We've had an incredibly strong in some ways — with 'Jurassic World,' we had the biggest opening weekend of all time," Dergarabedian said. "But things have really slowed down when, at this point a year ago, we were on a roll."
There are a lot of reasons people just aren't going to the movies like they used to, but Dergarabedian says this year at least, it's a perfect mixture of audiences not getting what they expect at the theater, how quickly they communicate their dislike online, and the wide availability of other entertainment options.
"When we talk about (theater attendance slipping) because of something like Netflix, it's really just people becoming voracious consumers of all things entertainment — high-quality entertainment," Dergarabedian said. "Going to the theater is always an amazing experience when you're into movies, but the availability of other options has truly raised the bar on quality."
Quality standards
Many in the movie industry say the general decline of ticket sales comes in part from competition right in people's living rooms thanks to the convenience of streaming and on-demand options.
Dergarabedian rejects that idea. Rather, he says, the big and small screens complement each other because the option of watching a plethora of high-quality films at any time has raised standards for movie quality.
"Yes, there is competition there, but I really think it comes down to whether or not the movies being released deliver what people want or expect," Dergarabedian said.
With the advent of social media, people can judge whether or not a movie will meet their expectations without ever reading a formal review or buying a ticket. Take the recently released reboot of "Fantastic 4," which made a disappointing $26.2 million in its opening weekend.
"That film's performance had nothing to do with people being distracted by other options," Dergarabedian said. "It's an example of how social media buzz takes over. It can be your best friends or your worst PR nightmare."
The lackluster performance of "Fantastic 4," rather, can be chalked up to downright scathing reviews — many of which came from outraged moviegoers on Twitter.
"Social media is increasingly make-or-break for movies," New York University Cinema Studies professor Dana Polan said. "It's not always about whether a movie is good or bad, it's whether or not it's perceived in a certain way, sometimes before it's even released."
The rise of the movie 'experience'
Polan said that another reason people aren't going to movies as much is because unless they're absolutely sure they want to see a film, they pay close attention to opening weekend numbers as an indication of whether a movie is worth seeing.
"It used to be these numbers were only interesting to people in the industry, but now we're all supposed to care," Polan said. "More people than ever use the numbers to determine if they should see something or stay home because if it's huge, they don't want to be left out of the conversation surrounding it."
However intense the competition between streaming and movie theaters is currently, Polan says it's likely going to escalate in the coming years.
As streaming becomes a popular option for Americans to see movies, Polan says theaters and filmmakers alike are trying to make the "theater experience" more special.
"There's a lot of focus on IMAX or 3D, but these things aren't saving the industry," Polan said. "I suspect there will be more cannibalization (between streaming and ticket sales) and the movies will have to become more specialized somehow."
There is one thing that movie theaters have that a movie night at home can't recreate, Polan said: The thrill of opening night.
Polan theorized that as streaming continues to become a normal part of daily entertainment, going to the theater will become an occasional, memorable event revolving around the opening nights of major films.
"This year, obviously it'll be 'Star Wars,' where you'll find people dressing up and camping out be a part of it all, to say, 'I was there,'" Polan said. "The movies will become a more specialized experience where you'll go if you want to be part of that excitement."
Both Polan and Dergarabedian say that despite the box office slowdown, the 2015 summer box office was by no means a failure, so movie lovers shouldn't plan on saying goodbye to their favorite movie houses anytime soon.
"A summer that's slow isn't necessarily a failed summer, we just tend to look at each film as make-or-break," Polan said. "This year still has some big offerings yet and moviegoing is still strong."
Twitter: ChandraMJohnson