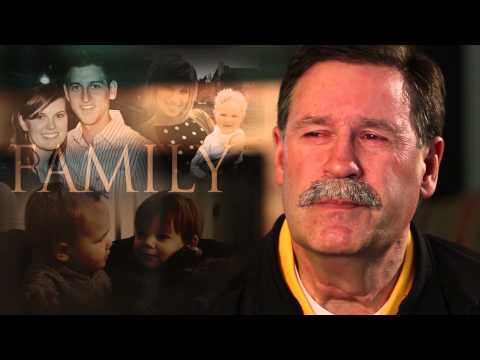 View 3 Items

It's given me 10 years on my life that I never would have had.

—Brent Peterson
Sports injuries were a common enough occurrence for Calgary-born Brent Peterson, a former hockey player who spent 11 years in the NHL and another two decades coaching the sport.
It was an off-ice ailment, though, that has changed his life. In 2004, he was diagnosed with Parkinson's disease. Seven years later, he stepped away from coaching as balance became an issue.
KSL's Tim Johnson shares Peterson's story, which includes giving back to the community, some friendly advice from actor Michael J. Fox and undergoing a surgery called deep brain stimulation in December 2011.
"It's given me 10 years on my life that I never would have had," Peterson told Johnson.
The Latter-day Saint father, whose daughter attended Utah State, has been buoyed in his battle with Parkinson's by an outpouring of family support, and reaching out to others in the community has been therapy in its own sense. Peterson tears up when talking about the love he feels from his family, and he shines when discussing the service he renders, which includes organizing charity golf tournaments and talking with others about Parkinson's, in hopes to raise public awareness.
"It's a wonderful thing we can help people, even though it's not wonderful you have the disease," Peterson told Johnson. "I think that's probably what we're all about — it's to serve others."
Read more about Peterson's battle with Parkinson's on Adventures of an Ordinary Dad.