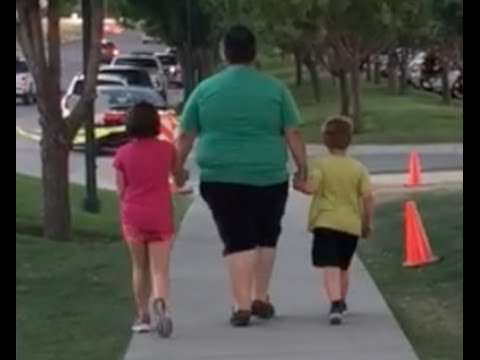 View 5 Items

This generation is in trouble. We need to realize that movement is necessary, real food is necessary, and we need to focus more on prevention and less on treatment.

—James Lawrence
LEHI — James Lawrence had a simple hope he offered the world by accomplishing a seemingly impossible task.
The man known as the Iron Cowboy set a world record by completing 50 Ironman triathlon courses in each of the 50 states in 50 consecutive days.
"My goal wasn't to inspire," he said during a short break before he ran the final three miles of his last marathon at Thanksgiving point Saturday. "It was to empower. The difference to me is that empowering is active. I want people to stand up and do something — both in action and in the form of donations."
Lawrence said he was moved to action after seeing how many children struggle with obesity. The father of five children, he partnered with the Jamie Oliver Foundation in raising money and awareness about the issue that he said is critical to address.
"This generation is in trouble," he said. "We need to realize that movement is necessary, real food is necessary, and we need to focus more on prevention and less on treatment." Lawrence said his children — ages 12, 11, 9, 7, and 5 — didn't just inspire his undertaking, they helped him across every finish line.
"The only reason I did 50 Ironmans in 50 days in 50 states is because I said I was going to do it, and they (his children) expected me to do it," he said. "Every day I knew they were at the finish line and I could not let them down."
His oldest daughter, Lucy, 12, ran the last three miles of every course, including Saturday's finale.
"He can do anything," Lucy said of her dad. "He's mentally tough. He's physically tough, and he's just super awesome." Lawrence said he had to ignore just about everyone as he and his family planned this summer's goal.
"It was an overwhelming majority that said we couldn't do it," Lawrence said. "I ignored medical people just because they said it couldn't be done. In my opinion, you can't put a salary cap on life and limitations of the mind and body. Hopefully, we've proved that today." Thousands of people showed up at Thanksgiving Point's Electric Park to celebrate his second world record. The 39-year-old Lindon man also holds the world record for the most Ironman triathlons in a year. But he said, "no one cared."
So he chose a bigger goal, one that he said challenged him in every possible way.
"I wanted to do something really hard," he said. "I wanted to find my mental and physical limits, and I found those. And I busted through them."
An Ironman requires an athlete to complete a 2.4-mile swim, a 112-mile bike ride and full marathon — 26.2 run.
Lawrence spoke to the crowd for a few minutes before running with hundreds who hoped to exchange a handshake or high five. Some even managed to snap selfies as he ran with them for those final miles. He encouraged the crowd to believe in themselves if they faced tough times, and then he thanked them for their unwavering support as he made his way around the country.
He said Saturday's turnout shocked him.
"My mind is blown," he said. "I dreamt of this day, and it was never this awesome. I'm pretty happy."
And while it may seem that the Iron Cowboy's work is finished, he said Saturday's finish line was really another starting block.
"My goal was to finish the 50 so that we could continue to talk about it and spread the message," he said. "My goal is $1 million, and I'm not going to stop until I get there."