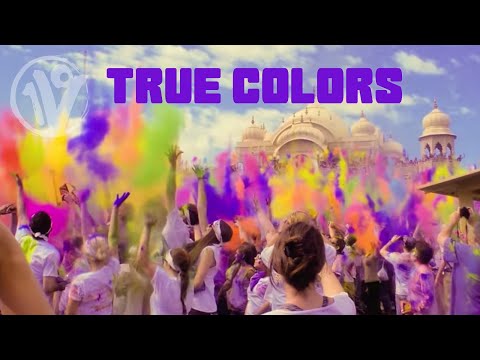 View 11 Items
One Voice Children's Choir

One Voice Children's Choir began with "It Just Takes Love."
Its director, Masa Fukuda, now a professional composer, arranger and producer, was a BYU student when he composed the song for a choir composed entirely of youngsters that was performed at the 2002 Winter Olympic Games in Salt Lake City. The choir was named and officially organized in 2005.
One Voice has performed locally and released a number of music videos, but its name recognition grew with its appearances on NBC's reality TV series "America's Got Talent" in June and August 2014.
That national exposure followed its music video cover of "Let It Go" from the Disney movie "Frozen." The video, featuring then-11-year-old Lexi Walker and popular singer Alex Boye, went viral with more than 60 million YouTube views and was named YouTube's Top Cover of 2014 and No. 1 Best Cover by Time magazine.
The choir has also performed in "A Kurt Bestor Christmas" at Abravanel Hall and with artists such as Barry Manilow, David Archuleta, Peter Breinholt, The Piano Guys and Ryan Shupe.
The 10-year anniversary of the choir will be celebrated at a concert in collaboration with Sandy Arts at the Sandy Amphitheatre on Saturday, July 18, at 8 p.m. and will also feature Breinholt, David Osmond, The National Parks, Jessie Funk, April Meservy and other surprise guests.
Beyond the assistance of parent volunteers for this nonprofit group, the choir has been successful, according to members of its leadership, because of the dedication and love of its director.
"(Fukuda) loves children," said Amelia Critchfield, president of the choir's board of directors. "He has a genuine love for children. It's so fun to watch him even out of the choir room when we have social gatherings. He is the one who is jumping on the trampoline, playing hide-and-go-seek. This talent and skill he has for music and the love he has for children just blends so nicely."
"(Fukuda) is insanely talented," added production director Amy Oakeson. "And the choir is so much built around his personality and his love for the children. He just loves to do it. The kids have this feeling that they are a family, and for him they are his family."
As for the director, Fukuda said his work with the choir is his "love and passion."
"The whole experience working with the choir has changed the course of my life," he said. "I get uplifted, both through the music and working with the children. The kids are internalizing these great, uplifting messages. We as adults listen to them, even though we are navigating them, but we are also uplifted by them. I just love kids, plain and simple. They are so much fun to work with."
Assistant conductor Anne Cecala says working with the choir is "exhilarating."
"There's so much energy," she said. "It's amazing to see all the different personalities and voice personalities as well, and seeing those come out and grow and gain confidence. It's empowering for us."
Fukuda shies away from the limelight to focus on the unique elements of One Voice. One factor contributing to the choir's success, he said, is making sure it's a fun experience for the children.
"I know a lot of choirs, especially where I grew up in Japan, it's all about technique, and they pound in technique and preciseness," he said. "That's great, and those are really important things. But if you take the fun out of it and lose that spirit, it defeats the purpose. We make sure we get things accomplished, yes, and technique is important. But not to the point where we are beating a dead horse and it's not fun for the kids."
Another unique element of the choir is that Fukuda arranges all of its music and writes six to nine different parts for each piece, Critchfield said.
"It is stunning to see this children's choir and hear them sing music that is not traditional and not anything you're heard before," she said.
"We strive to have them be professional performers, but they are also kids, and I think that's what makes the choir cute," she continued. "This professional sound comes out of them, but you see them tugging at their choir robe or playing with their hair. They are kids, and we don't expect them to be robots. We have a professional training system in place, but we also recognize that they are children."
The success of One Voice has not gone unnoticed by other children's choirs. Critchfield said people are surprised to hear that the choir practices only once a week.
"We have had communications with other children's choirs around the country, and a lot of them, to get this caliber, they are practicing several hours three or four times a week," she said. "That makes us unique and helps the kids be kids. All of our choir members are high achievers. They are all involved in sports or play musical instruments; they are in school plays or in community theater productions. We don't want to overburden them so that they are only in this choir."
In hearing from some of the young members of One Voice, it becomes readily apparent that being a part the choir is having a tremendous impact on them.
"I don't know how to explain it," said Chaela Ravarino, 15. "It's magic. Being in this choir reminds me that I am loved. I feel so welcomed. We are so sweet with each other, definitely not how we are with our siblings."
The choir is like one big, happy family, according to Lydia Haws, 11.
"When someone begins with the choir, they are afraid, but everyone reaches out to them," she said. "We encourage each other even when someone else gets a solo that we may have wanted. We just say, 'Oh, that's so great. Congratulations.'"
Matthew Caldwell, 13, says each member of the choir has a different reason for being a part of it and that his reason is to inspire people.
"If someone is going through a rough time, we want to say, 'Here's our music, and we hope to bless you,'" he said.
Mitch Bandley, 13, echoed that sentiment. "I've learned that we perform not to impress but to bless," he said.
In turn, he added, the choir blesses its members.
"The choir also builds self-esteem and confidence," he said. "If you are in a job interview or any other situation, you can use the skills we're developing. It is an intense choir but also a lot of fun. If you want to be a part of it, you've got to be ready."
If you go ...
What: One Voice Children's Choir Diamond Anniversary Concert
Where: Sandy Amphitheater, 1245 E. 9400 South, Sandy
When: Saturday, July 18, 8 p.m.
How much: $10 for general admission lawn seating or $15 for reserved seats