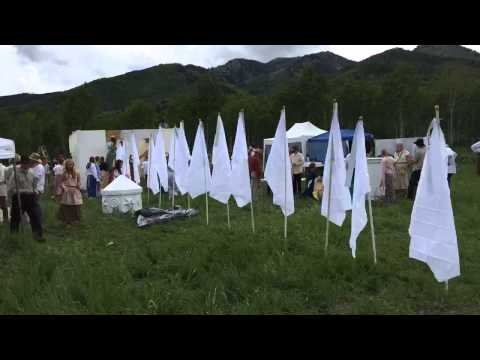 View 2 Items

Teens and leaders from The Church of Jesus Christ of Latter-day Saints recently united to build a replica of the Nauvoo Illinois Temple and captured the process in a time-lapse video.
The video, posted Monday by Utah Valley Magazine, was filmed on the first day of a pioneer trek for the Cedar Hills Utah West Stake.
The original Nauvoo Temple was built in Illinois by early Mormon pioneers before their trek west, and it was later destroyed by arsonists.
Over 340 youths and 75 adults spent three hours building the 27-foot-tall replica, according to utahvalley360.com. The next morning, they watched as their replica was partially destroyed by a "mob."