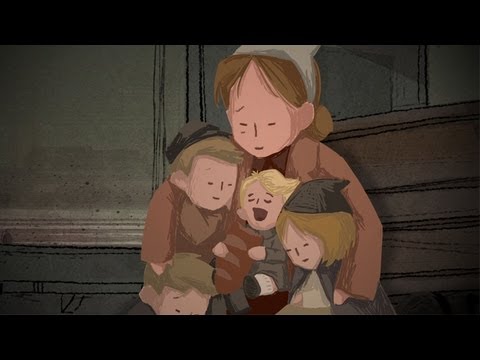 View 23 Items

Growing up on the west side of Salt Lake City during the Great Depression, LDS Church President Thomas S. Monson remembers his mother, Gladys Condie Monson, often preparing a sandwich and glass of milk for hungry train-hopping transients.
It was an example and lesson that always stayed with him.
"Mother taught me lessons relative to the Golden Rule, rather than by preachment," President Monson said in a 2008 Deseret News article. "Mother would ensure that no person who ever knocked at her door in search of food would go away hungry."
In honor of Mother's Day, here is a collection of thoughts, stories, memories and tributes to mothers by leaders of The Church of Jesus Christ of Latter-day Saints.
President Hinckley
President Gordon B. Hinckley, who served as president of the church from 1995 until his death in 2008, credits his mother for taking care of him as a sickly child, for reading him stories from the scriptures and for teaching him to always do his best and be a leader.
When the junior high school was unable to accommodate a large number of students, his seventh-grade class was sent back to the elementary school. Young Gordon and his friends were upset by the news and decided to skip school the next day.
When it was discovered what they had done, his mother, Ada Hinckley, was sorely disappointed. In a note to the principal, she asked that Gordon's absence be excused because "His action was simply an impulse to follow the crowd."
"I have never forgotten my mother's note. Though I had been an active party to the action we had taken, I resolved then and there that I would never do anything on the basis of simply following the crowd. I determined then and there that I would make my own decisions on the basis of their merits and my standards and not be pushed in one direction or another by those around me," President Hinckley wrote years later (see "Presidents of the Church Student Manual" on lds.org).
"That decision has blessed my life many times, sometimes in very uncomfortable circumstances. It has kept me from doing some things which, if indulged in, could at worst have resulted in serious injury and trouble, and at the best would have cost me my self-respect."
After she died in 1930, the family found a small savings account Ada had maintained for years. It was a fund for her sons' missions, and the discovery came at a financially stressful time for the family. President Hinckley, who left to serve a mission in 1933, said he appreciated her example of consecration and considered the funds to be sacred, according to his biography, "Go Forward with Faith."
In his book, "Standing for Something," President Hinckley said a mother's influence is paramount.
"Women who make a house a home make a far greater contribution to society than those who command large armies or stand at the head of impressive corporations. Who can put a price tag on the influence a mother has on her children, a grandmother on her posterity, or aunts and sisters on their extended family?
"We cannot begin to measure or calculate the influence of women who, in their own ways, build stable family life and nurture for everlasting good the generations of the future. The decisions made by the women of this generation will be eternal in their consequences. May I suggest that the mothers of today have no greater opportunity and no more serious challenge than to do all they can to strengthen the (home)."
Elder Maxwell
In an April 1978 talk titled "The Women of God," Elder Neal A. Maxwell of the Quorum of the Twelve Apostles asked these questions: "When the real history of mankind is fully disclosed, will it feature the echoes of gunfire or the shaping sound of lullabies? The great armistices made by military men or the peacemaking of women in homes and in neighborhoods? Will what happened in cradles and kitchens prove to be more controlling than what happened in congresses?
"We men love you for meeting inconsiderateness with consideration and selfishness with selflessness. We are touched by the eloquence of your example. We are deeply grateful for your enduring us as men when we are not at our best because — like God — you love us not only for what we are, but for what we have the power to become."
Elder Christofferson
In his October 2009 general conference talk, "Moral Discipline," Elder D. Todd Christofferson of the Quorum of the Twelve Apostles recalled being persuaded to steal a candy bar at age 6. His mother, Jeanne Swenson Christofferson, found the evidence and taught him an important lesson.
"I was sure I was facing life imprisonment. With sobs and tears, I apologized to the owner and paid him for the candy bar with a dime that my mother had loaned me (which I had to earn later)," he said. "My mother's love and discipline put an abrupt and early end to my life of crime."
In his October 2013 talk, "The Moral Force of Women," Elder Christofferson spoke of his grandmother, Adena Warnick Swenson, who encouraged him to memorize the sacrament prayers, among other righteous pursuits.
"Grandma Swenson never learned how to drive a car, but she knew how to help boys become priesthood men," he said.
Sister Dalton
Sister Elaine S. Dalton, who served as Young Women general president from 2008-2013, told about her mother, Emma Martin Schwartz, in her April 2013 talk, "We are Daughters of our Heavenly Father."
After her father died at age 45, Sister Dalton's mother was left to raise three children. She taught school by day and piano lessons by night. She cared for her aging father next door and made sure her children earned a college education. Her motto was Doctrine and Covenants 82:10, in which the Lord promises to bless those who are obedient to the commandments.
"She never complained. She kept her covenants, and because she did, she called down the powers of heaven to bless our home and to send miracles. She relied on the power of prayer, priesthood and covenant promises. She was faithful in her service to the Lord. Her steadfast devotion steadied us, her children," Sister Dalton said. "She understood what it meant to be a covenant keeper. She was never recognized by the world. She didn't want that. She understood who she was and whose she was — a daughter of God. Indeed, it can be said of our mother that she acted well her part."
Elder Perry
Elder L. Tom Perry of the Quorum of the Twelve Apostles spoke of his mother in his April 2010 address, "Mothers Teaching Children in the Home." In addition to serving faithfully in her church callings, Nora Sonne Perry did her most important work in their home, Elder Perry said, teaching her children about standards, values and doctrine while they were young. While washing dishes and churning butter, they memorized scriptures and the Articles of Faith.
"I used to think some days as I ran home from school that I was through learning for the day, but this illusion was quickly destroyed when I saw my mother standing at the door waiting for me," he said. "She was a natural teacher and far more demanding of us than our teachers at school and church. … She did not believe in letting idle thoughts enter her children's minds, even when they were engaged in physical labor."
In his October 2012 talk, "Becoming Goodly Parents," Elder Perry shared a Mother's Day letter he wrote to his mother from Saipan on May 3, 1945, while serving in the military during World War II. In the letter, Elder Perry expressed gratitude for the fundamental lessons his parents taught him in the home.
"This year more than any of the others I can see just what having a wonderful mother has done for me. First of all, I miss the little things you used to do for me. Whenever I got out of bed in the morning, I never had to worry about whether I'd find a clean shirt and clean socks. All that I had to do is open a drawer, and I would find them. At mealtime, I always knew that I would find something I liked, prepared the best way possible. At night, I always knew that I would find clean sheets on my bed and just the right amount of covers to keep me very comfortable. Living at home was really a great pleasure.
"But deeper is the feeling for you because of the example you set for me. Life was made so enjoyable for us as a family that we wanted to follow in your footsteps, to continue on through experiencing the same joy that had been ours in our younger days. You always found time to take the family into the canyon, and we could count on you to do anything from climbing mountains to playing ball with us. You and Dad were never going on vacations alone. The family was always with you. Now that I am away from home, I always like to talk about my home life because it was so enjoyable. I couldn't turn from your teachings now because my actions would reflect on your character. Life is a great challenge to me to be worthy to be called the son of Nora Sonne Perry. I am very proud of this title, and I hope that I will always be worthy of it.
"May the Lord bless you for all the wonderful things you have done for this troubled world.
"All my love, Tom."
Sister Beck
Sister Julie B. Beck served as general Relief Society president from 2007-2012. In her April 2004 talk, "A Mother's Heart," Sister Beck defined the heart of a righteous mother.
"A woman with a mother heart has a testimony of the restored gospel, and she teaches the principles of the gospel without equivocation. She is keeping sacred covenants made in holy temples. Her talents and skills are shared unselfishly. She gains as much education as her circumstances will allow, improving her mind and spirit with the desire to teach what she learns to the generations who follow her.
"Every girl and woman who makes and keeps sacred covenants can have a mother heart. There is no limit to what a woman with a mother heart can accomplish. Righteous women have changed the course of history and will continue to do so, and their influence will spread and grow exponentially throughout the eternities. How grateful I am to the Lord for trusting women with the divine mission of motherhood."
Elder Scott
When he was young, Elder Richard G. Scott's father was not a member and his mother was less active. Although she lived 2,500 miles away, his Grandmother Whittle encouraged them to attend church and be baptized.
"Grandmother used just the right amount of courage and respect to help our father recognize the importance of his driving us to the church for our meetings. In every appropriate way, she helped us to feel a need for the gospel in our lives," Elder Scott said in his April 2014 talk, "I Have Given You an Example."
"Most importantly, we knew Grandmother loved us and that she loved the gospel. She was a marvelous example! How grateful I am for the testimony she shared with me when I was very young. Her influence changed the direction of my life for eternal good."
Elder Wirthlin
In his October 2006 talk, "Sunday Will Come," Elder Joseph B. Wirthlin said his mother, Madeline Bitner Wirthlin, was a great influence in his life. An athlete and champion sprinter in her younger days, she set a high standard for her children and always expected them to perform their best.
"I can still remember her saying, 'Don't be a scrub. You must do better.' Scrub was her word for someone who was lazy and not living up to his potential," Elder Wirthlin said.
If he lost a tough game, his mother was there to listen and encourage him to try again. Her advice stayed with him the rest of his life.
"Although my mother has long since passed to her eternal reward, her words are always with me," he said in October 2008. "I still remember her advice to me given on that day long ago when my team lost a football game: 'Come what may, and love it.' "
Honoring motherhood
In an August 2004 LDS Church magazine article, President James E. Faust, who served as second counselor in the First Presidency from 1995-2007, said of mothers: "There is no greater good in all the world than motherhood. The influence of a mother in the lives of her children is beyond calculation."
President Joseph F. Smith, sixth president of the church, offered this tribute to mothers in 1910: "The love of a true mother comes nearer (to) being like the love of God than any other kind of love."
President Monson said motherhood is a divine role and should always be treated with heavenly respect.
"May each of us treasure this truth; one cannot forget mother and remember God. One cannot remember mother and forget God," he said in 1974. "Why? Because these two sacred persons, God and (our earthly) mother, partners in creation, in love, in sacrifice, in service, are as one."