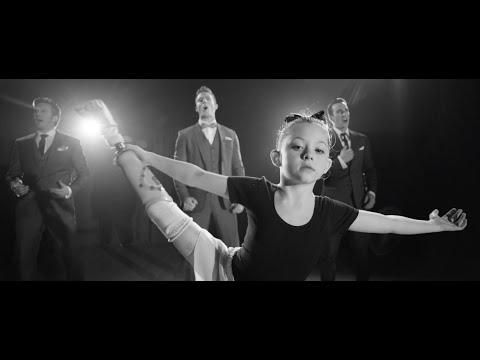 View 6 Items

Eight-year-old Alissa Sizemore is featured in a new music video released Thursday by the Utah-based tenor trio Gentri.
The song, "Dare," is a single for Gentri's debut album, which was released March 31.
Comment on this story
In May 2014, Alissa's right leg had to be amputated below the knee after her foot was pinned under a UPS truck. Alissa, who had been dancing since she was 4 years old, was determined not to let her injury affect her dreams.
Just last month, Alissa danced her first solo, both with and without her prosthetic leg to Colbie Caillat's hit song "Try." Following Alissa's performance, Caillat shared the story on Twitter.
Now, Alissa shares her talent and bravery in Gentri's music video.
At the time of publication, the video had 39,000 video views.