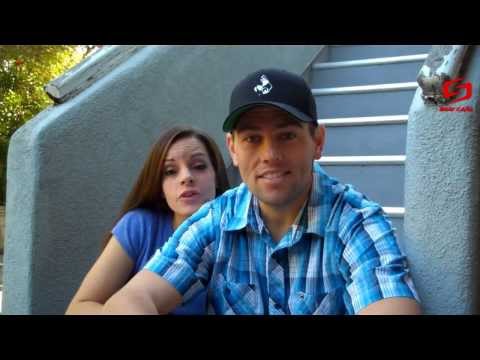 View 6 Items


Our hearts are filled with joy. We cannot explain how happy we are that we can be together forever.

—Rick Vellinga
SPIJKENISSE, Netherlands — On June 20, 2010, Rick Vellinga made a choice that would not only change his belief in God but that would eventually help his family cope with tragedy.
It was a slow day at work, and Vellinga was searching through YouTube videos. As he prepared to leave, a video with a thumbnail image of a man and a snake caught his eye.
Vellinga watched the video but was disappointed that it simply featured a family filming themselves. He shut down his computer and left work. While he was running later that night, however, the video came to his mind.
"There was something special about this family, but I didn't know why," Vellinga told the Deseret News in an email.
The next day, Vellinga searched for the video again and learned it was created by Shay and Colette Butler, who, along with their children, are known as the "Shaytards" and have a large following on YouTube. The Butlers live in Idaho and are members of The Church of Jesus Christ of Latter-day Saints.
"I noticed they were so happy and friendly," Vellinga said. "It made me really happy. I wanted to show the video to my wife, Mandy. It put a smile on her face, and this was the beginning of our Shaytards life."
From then on, the Vellingas watched each new video the Shaytards posted. Rick and Mandy were drawn to Shay's mantra: "Happiness is a choice." As a teenager, Rick had struggled with his father's heart attack and death, as well as his mother's alcoholism. When they were both 19, Rick and Mandy were married and on their own.
In 2012, the young couple learned Mandy was pregnant, and they planned to name the baby Shay. Early in the pregnancy, however, Mandy felt something was wrong. The couple rushed to the hospital, where they learned she'd had a miscarriage, and her life had been in danger.
"I was shocked to hear that because I never thought I could lose my wife that way," Vellinga said. "Mandy had to stay one night at hospital, and I went home. I cried that night so hard. I had lost my first child and almost lost my wife. I cried myself to sleep."
Three months later, Mandy was once again pregnant, and the Vellingas welcomed a baby girl on July 2, 2013. Grateful for the happiness they had found through the Butlers' videos, Rick and Mandy named their daughter after one of the Butlers' children, Avia.
During Mandy's pregnancy with Avia, the Vellingas heard Shay Butler explain his religious belief that families can be together forever. Still healing from Mandy's earlier miscarriage, this idea intrigued the couple.
"That was something that made us curious," Rick said. "So I was searching on the Internet for the Book of Mormon that I wanted to order. After leaving my name and address, there was a page that said, 'The missionaries will be contacting you soon.' I thought, 'No! That's not what I want,' and my wife laughed really hard."
Two days later, in September 2013, Elder Spencer Rudolph and Elder Jonathan Knudsen, missionaries for the LDS Church, knocked on the Vellingas' door. Mandy let the missionaries know they were interested and told them come back when her husband was home. Later that night, the missionaries returned.
"We sat down and their first question was if we could pray. We said, 'Of course,' " Rick said. "The second question was if we believed in God and Jesus Christ. We said, 'No, but we believe there must be something more.' So they began to teach us more about God and Jesus Christ, the Prophet Joseph Smith, and the Book of Mormon. After a few weeks, we learned a lot, and we got a really good feeling about this."
As they continued meeting with the missionaries, the Vellingas learned more about eternal families and found peace.
"Our hearts are filled with joy," Rick said. "We cannot explain how happy we are that we can be together forever. … Elder Rudolph asked us to go to the church that Sunday. He asked that question so many times we couldn't say no anymore."
The first time the Vellingas attended church, they were accompanied by Elder Rudolph and Elder Kyle Hills, as Elder Knudsen was no longer serving in their area. They met other members of the Spijkenisse Ward who were close to their age and became friends.
"We could see that they were excited and happy for us and also the church members," Rick Vellinga said. "So after a few weeks coming to church, it felt just right. The elders asked us if we wanted to be baptized, and we said, 'Yes, we are ready for a new life!' … We decided after many lessons and prayers that it was the right thing at the right time."
Rick and Mandy Vellinga were baptized Jan. 4, 2014. One month later, Mandy was pregnant with their second child, and their son, James, was born Oct. 11, 2014. Now, just over a year since their baptism, the Vellingas are grateful for their membership in the LDS Church.
"This was the best choice we ever made," Rick Vellinga said. "It was an amazing day. We both got a warm feeling after the baptism. … Some of the church members became really good friends. Elder Rudolph and Elder Hills became our best friends. Rudolph is such a great guy. We learned so much from him. And Hills is a walking library. He is so smart. We really miss those guys."
Vellinga is also grateful for the Butlers, who not only taught them how to choose happiness but also led them to the LDS Church.
"Shay and Colette are the perfect examples of how to be a good mother and father, husband and wife, and church members," Vellinga said. "Without the Shaytards, we probably wouldn't be LDS members."
Rick and Mandy continue to watch the Butlers' videos, and they hope to teach their children what Shay and Colette taught them.
"Our kids, when they are grown up, we can tell them if they are scared or something like that they can talk to our Heavenly Father and ask him everything," Vellinga said. "To keep calm, be nice and, of course, happiness is a choice. … It was amazing to see how (the Butlers) strengthened our testimonies."
Learning about their influence on others has been an emotional experience for Shay and Colette Butler. Last month, when the couple read about the conversion of Lois Herbert and her family, they were brought to tears.
"After we put the kids to bed last night after a LONG day @katilette and I were laying in bed winding down for the night when I saw someone tweet me a link to the story," Shay Butler wrote in several Tweets. "I started reading it and started crying so bad that I couldn't read anymore so I gave the phone to Colette to finish reading it, and then she started crying. So basically it took us about 45 minutes to read it. The Herbert family will definitely be in the SHAYTARD family prayers tonight."