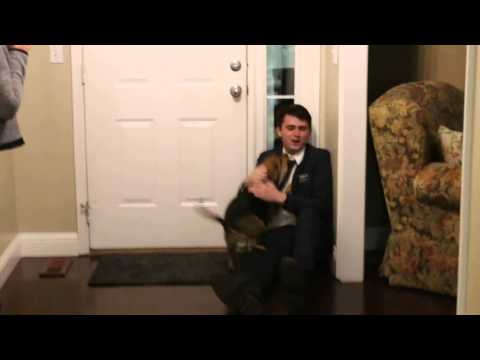 View 3 Items

When young men and women serve missions for The Church of Jesus Christ of Latter-day Saints, they leave behind many loved ones.
While the 18 months or two years of service may fly by for some, several homecoming videos also prove that missionaries may not realize how much they miss their family until they see them.
For one elder, his most enthusiastic welcome-home came not from his mom or dad but from his dog.
This video was posted to YouTube on Feb. 24, 2015.