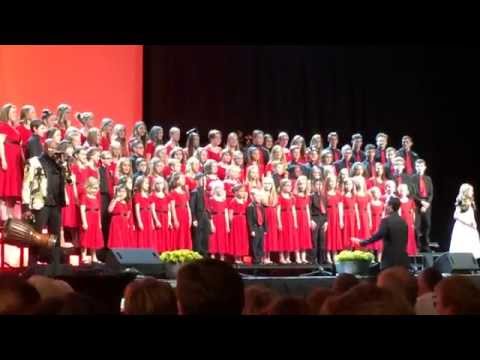 View 9 Items



Hundreds of family history enthusiasts gathered Thursday night at the Salt Palace Convention Center in Salt Lake City to attend RootsTech 2015's opening social, featuring performances by Alex Boye, Lexi Walker and the One Voice Children's Choir.
The evening began with the One Voice Children's choir performing a selection of pop songs, including Katy Perry's "Roar" and Rhianna's "Diamonds." The group then tipped its hat to family history with "The Circle of Life."
Boye and Walker were then invited to the stage to perform their popular version of "Let It Go."
Following that performance, Boye and his band took the stage. Throughout the night, Boye expressed his appreciation for his heritage. Though he was born in England, Boye's mother and father were from Nigeria. It is because of this heritage that Boye recently decided to "Africanize" some of his songs.
"My mother called me up and said, 'You should put some of that African influence into your music,' " Boye said. But he didn't think his audience would be interested.
Shortly after that conversation, Steven Sharp Nelson and Jon Schmidt from the Piano Guys contacted Boye about a collaboration in which they asked Boye to sing in Swahili.
Boye joked that he had to turn to Rosetta Stone to learn the African language, but he clarified that he actually turned to his mother. Within the first seven days after the video was published on YouTube, their cover of Coldplay's "Paradise" garnered almost 11 million views.
"The resulting success of the 'Peponi' video had been the biggest response to any of the music I had ever done up to that point, and it's exciting to see so many people responding to pop with an African twist," Boye says on his website. "I'm humbled by this opportunity to expand my musical scope and reach so many people who are enthusiastic about my new journey."
Boye is grateful for what he has learned by incorporating his heritage into his work.
"When I learn more about my ancestors, I learn more about who I am," Boye said at the concert.
Boye performed "Peponi" and his hit original "Lemonade" Thursday night. The social concluded with a performance by Boye and the One Voice Children's Choir of Pharrell Williams' "Happy."