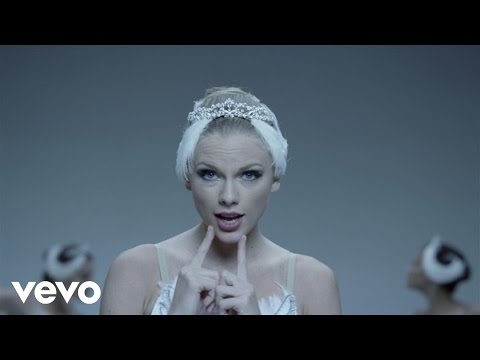 View 5 Items

Hundreds of millions of people have seen Taylor Swift's "Shake It Off" music video, but they may not be aware of the video's Utah connection. Ballet West, the premier ballet company based in Salt Lake City, tweeted on Wednesday that the ballet costumes Swift and her backup dancers wore in the video were rented from the local company.
"This is definitely my favorite costume of the entire shoot so far, this amazing ballerina outfit, and they're all wearing it, and they look so beautiful," Swift said in a behind-the-scenes video. "And I'm essentially doing like all the worst mom and dad dance moves you could ever think of in the midst of these incredibly disciplined, beautiful, sophisticated creatures."
The company actually had no idea that the costume, which the company uses for its production of "Swan Lake," would be used for Swift's music video when it was requested. It simply knew that a costume had been requested for film work, which is not uncommon for the world-renowned costume team.
"What people don't always know here in Salt Lake City is that our costume shop, David Heuvel and his team, are sought after worldwide to build and rent costumes for companies," said Adam Sklute, the company's artistic director. "We do a great deal of rentals throughout the country and around the world. We've done rentals for movies and for different types of productions and such, so it was not a huge surprise that our name was on a list of names that production teams would have to contact about ballet costumes. It's a great tribute to our community that we actually do so much work for different places around the world."
Sklute speculated that another reason Swift's production team may have turned to Ballet West could be related to Swift's height. Ballet West is considered the tallest ballet company in America, so its costumes may have more easily accommodated the 5-foot-10 singer.
"I thought it was great fun," Sklute said of the music video. "I will be honest, it's not my type of music. It's not my style of thing, but I enjoyed it, and I thought, 'How cool that she's mixing all these types of dance forms into her one video.' I was just honored. I thought it was a great honor for us and a great thing she was doing."
Ballet West strategically waited to formally announce its connection to the video in hopes that the costume will draw more people to see the company's production of "Swan Lake," opening on Feb. 6, 2015, and running through Feb. 15, in which the costumes shown in the video will be worn onstage. Swift's costume, however, will be displayed inside the theater.