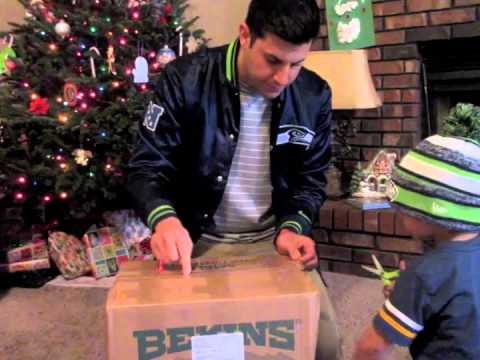 View 2 Items

Former Utah State and current Seattle Seahawks running back Robert Turbin gave one Seahawks fan quite a surprise in the mail.
In a heartwarming video uploaded to YouTube this week, the fan, Alex, explains he ran into a woman in Kansas City, Missouri last month, who asked to take a photo of his Seahawks jacket. She later identified herself as Turbin's girlfriend and invited the fan to get an autograph from the running back after Seattle played the Kansas City Chiefs on Nov. 15.
However, when Alex's phone died, the meeting fell through. He says in the video he tried multiple ways to get in contact with Turbin's girlfriend afterward but never heard anything from her or Turbin.
Fast forward to this week, when Alex received a package in the mail from the Seahawks. Inside, a helmet signed by the entire football team.
Turbin's girlfriend penned a letter with the package, which left the fan in tears.
"Hi Alex, I'm sorry you weren't able to meet Rob after the Seahawks vs. Chiefs game back in November," the letter said. "To make up for it, Rob was generous enough to get the team to autograph this Seahawks helmet."