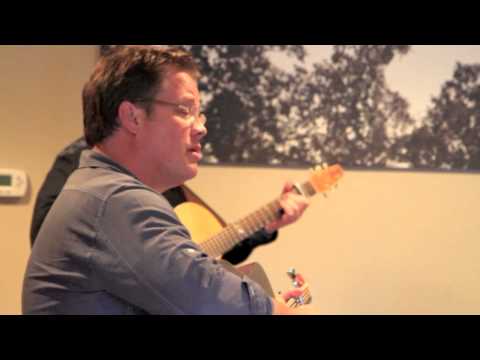 View 4 Items

In less than 10 years, The Nashville Tribute Band has released four albums and performed over 1,000 shows on three continents, but this week it will release what it considers its most important project so far.
The album, titled "Redeemer," is about the life and mission of Jesus Christ and will be released Tuesday, Nov. 4. It will be available through Deseret Book and features guest performances from David Archuleta, Alex Boye, Diamond Rio, Katherine Nelson, Nathan Pacheco, SheDaisy and more.
While the band has always focused on spiritually significant topics, the band's founder, Jason Deere, who is a member of The Church of Jesus Christ of Latter-day Saints, explained the weighty responsibility of writing an album about the Savior.
"We had to give everything we had on this because of the subject matter," said Deere, who grew up in Oklahoma and Tennessee in areas without many Mormons. "I knew this would be an opportunity for people who are not members of our church to see our level of commitment and passion toward our understanding of the Atonement and this person who changed everything for us. We put 100 percent in it."
The album seeks to tell the story of Christ's life through the eyes of those who interacted with him during his mortal ministry.
"If the album were a play, you would never see Christ's face," Deere said. "You might see his hands or his feet, or you might see him from a distance, but you would never see his face. You would see the faces of all those who were seeing his face."
From John the Baptist to the thief on the cross to the woman who washed Jesus' feet with her tears, individuals from the Bible come alive in the songs.
" 'Tears on His Feet' is one that goes straight to the top of the pile for me," Deere said. "Because I think that story cannot be told enough. This woman feared God so much more than she feared man that she knew he was going to be at a very wealthy Pharisee's home and she walked straight in there. And that's a hero to me."
Another standout track on the CD features Boye singing from the perspective of the blind man whom Jesus healed. Deere explained that originally, Boye was hesitant to record the track, having never recorded anything like it before, but after listening to the lyrics several times, he knew he had to do it.
"He came into the studio and said, 'Give me just a minute,'" Deere remembered. "Then he walked into the vocal booth, adjusted the mic, which engineers hate, but he lowered it and he got down on his knees and sang the whole song on his knees, which was awesome."
Boye was not the only one who brought passion and dedication to the album. Deere explained that Marty Roe, lead singer of the country group Diamond Rio, came into the studio and performed his song "Peter (Wide Awake)" "like he had sung it for 20 years."
Roe is one of several artists who are not members of The Church of Jesus Christ of Latter-day Saints but who were willing lend their voices to the album due to their shared faith in Jesus Christ.
"There are a lot of people who are not LDS on this record," Deere said. "These friends of ours who stepped up on this album really blew us away, not only that they did it but that they gave their very best performance. They were focused and ready."
One of the more interesting tracks on the CD is based on a lesser-known scripture found in Matthew that references Pontius Pilate's wife who asked her husband to "have thou nothing to do with that just man," referring to Jesus Christ, due to a dream she had (Matt. 27:19).
"Every once in a while (in songwriting), I feel that certain characters are kind of crying out from the grave," Deere said. "I definitely felt that with Pilate's wife. And we just have one little tiny scripture, one little tiny glimpse of her, but it so powerfully wrapped me up."
In a combination that few would have expected, tenor Nathan Pacheco and country music group SheDaisy are featured in the same track, "He is Risen." In the song, Pacheco sings the Savior's words from the New Testament, "Woman, why weepest thou?" to which Kassidy Osborn of SheDaisy replies, "Because they have taken my Lord."
"One of the most interesting and fascinating things to me for whatever reason is when Mary Magdalene comes back to the grave and she is distraught for so many reasons," Deere said, becoming emotional. "When he spoke to her outside, she didn't even know who it was until he said her name. When she heard her name that he had said so many times, she immediately knew it was him."
Deere explained that his hopes for the album are twofold. First, he hopes to help others understand that Mormons believe in Jesus Christ.
"We've never been this kind of bold, but we're going to talk to pastors that have large congregations in Memphis or Atlanta, wherever they'll let us," Deere said. "And we're going to offer to come in and do a show for their congregation."
Secondly, Deere hopes that it will remind members of the LDS Church of the importance of the life of Christ.
"I also want the population of our church to have every opportunity, not just during the sacrament, but every opportunity to be reminded that the Atonement is what everything else is secondary to," Deere said.
While all the previously mentioned songs are sung about or from the perspective of those who knew the Savior during his time on earth, Archuleta's contribution to the album invites self-reflection as he poses the question, "Am I ready to stand in the light of his glory that day with nothing to stand in my way?" The song reminds listeners that they too are part of the story of Christ's life.
"Every knee shall bow, every tongue confess," Archuleta sings on the track he co-wrote. "When Jesus welcomes each heart to come and find rest."
Deere hopes that in listening, people will feel the band's commitment to the Savior. The band members even plan to forsake their typical boots and jeans for brand-new suits.
"We want everybody from heaven to our friends to our fans to know that we're serious about this one," he said. "We want to do our best."