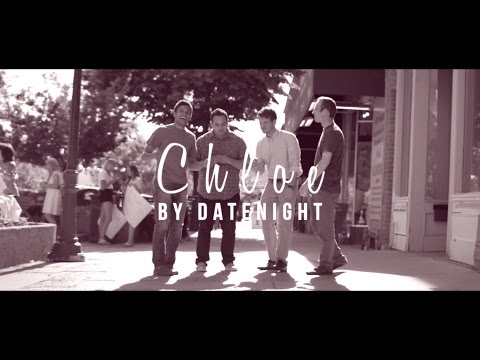 View 14 Items

After talking to a college friend about her insecurities, the newly formed, Provo-based band Date Night decided to write a song that reminds women they are each unique and beautiful.
"She was really quite beautiful but didn't feel it. We wanted to change that but also help other girls to feel the same way," the members of Date Night told the Deseret News in an email.
"We realized that we wanted to do something good for other people with our band and our music. This song could do that."
With this goal in mind, the group of five men — Zach Collier, James Pemberton, Jared King, Alessandro Improta and Loren Larsen — wrote the song "Chloe."
Shortly after they began writing the song, the group saw a flier for BYU Women's Services and Resources and was inspired by the organization's Recapturing Beauty campaign. This increased the group's desire to make a difference.
Local cinematographer Dane Christensen offered his time and talents to make the video what the group had in mind. The members of Date Night gathered on a sidewalk in downtown Provo and asked women who walked by to write down on a poster board the most beautiful thing about themselves.
"I was surprised to find that the girls that we worked with opened up to us and shared how underappreciated they actually were," Improta said.
"For example, as a thank you we gave roses to everyone who participated, and one of the girls mentioned that she had never been given a flower before. It was amazing how much something so simple meant to her."
Silver Mccall participated in the video and appreciated the reminder of her self-worth.
"Being involved with the project has really had a profound influence on me," said Mccall, who has struggled with self-confidence since she was little.
"I'm still struggling to see myself in a better light, but I've realized that I am beautiful. Not because of my looks but because I have a divine worth that can't be taken away from me. Because I can love and serve like nobody's business. Because I'm sassy and silly and loved."
Not only has the group had an effect on those who participated but on many who have watched the YouTube video. The band also donated the video to the BYU Women's Services and Resources organization.
"I learned that we can have a positive influence on people just over the Internet," James Pemberton said. "It's more than just making something 'cute'; it's actually changing lives."
Date Night is working on their debut EP, "Get it Started," and will be performing on Sept. 20 at 3 p.m. in Salt Lake City at In The Venue for the Battle of the Bands competition.