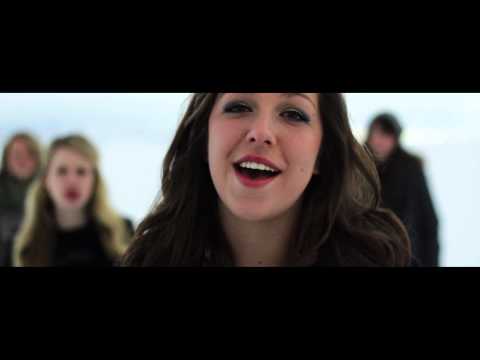 View 6 Items


PROVO — BYU's Vocal Point now has a female counterpart.
The university has officially adopted the all-female a cappella group Noteworthy as an official performing group, an advancement that has been a long-time goal of the group.
"This is huge for the group," said former member Janae Klumpp. "A lot of us had to work really hard outside of school, not getting credit, and we loved it. Now it's nice because we get credit. We'll have less rehearsal times, but we have a good director. We can advertise on campus now — a lot of really big pluses that will help the group improve as a whole."
Klumpp plans to re-audition with the other female singers interested in becoming a part of Noteworthy. Auditions for the group take place Sept. 3.
Noteworthy alumna and former director Amy Whitcomb said she is excited for the permanency BYU will bring to the group.
"It's exciting to see that there will be a consistency and a longevity and that (Noteworthy) is not going to die," Whitcomb said. "It's being recognized as an awesome life force for good, and it's going to keep going with BYU's support. That's huge and the biggest blessing."
Keith Evans, who was part of Vocal Point from 2008 to 2013, will be the director of the group. Klumpp called Evans a "top-notch a cappella master" and said she is excited for him to be directing.
Evans said he is looking forward to working with Noteworthy.
"Having performed with Vocal Point at BYU for several years, I'm looking forward to getting the chance to be on the other side of production … working with the group and putting them on the stage as to being a member of the group and going onstage," he said.
Noteworthy has set high goals for the upcoming year, and it's no surprise given the group's past accomplishments. Noteworthy has been seen on NBC's "The Sing-Off" and won the International Championship of Collegiate A Cappella competition in 2007.
"I want to bring it back to fundamentals, and for me, that means the live show," Evans said. "In the end, if you can't do a live performance and have people experience that with you, the rest isn't as important. The main goal is to put together a fantastic live two-hour show."
Whitcomb, who has stayed involved by helping with choreography and competition preparation, said the team is looking to raise the bar.
"I'd say a big goal … is going to be raising the bar in terms of the quality of music, product and professionalism the group has," Whitcomb said. "Having BYU's name affiliated with the group will give more of a responsibility to really be the best. I know that that's going to be a big goal — to up the quality — and we're going to see some huge improvements."
Amber Clayson is a communications grad from BYU and currently writes for the Church News and Mormon Times. She can be reached at aclayson@deseretnews.com.