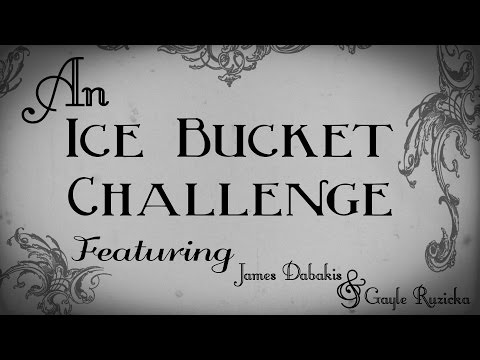 View 6 Items




What does it take to get Sen. Jim Dabakis and local conservative icon Gayle Ruzicka joking cordially in a video together? Raising awareness for amyotrophic lateral sclerosis (ALS), apparently.
Over the Labor Day weekend, Dabakis uploaded a video to YouTube of himself with Ruzicka playfully executing the Ice Bucket Challenge that has swept the country over the past few weeks.
The video plays like an old-time black and white film, complete with a tinkling piano accompaniment and exaggerated reactions. The video brings together two political figureheads representing what can typically be described as polar opposites of the political spectrum.
Dabakis, a Democrat and the co-founder of the LGBTQ rights organization Equality Utah, and Ruzicka, a prominent local talk radio host who has been vocal of her opposition to same-sex marriage, playfully douse each other with (what can be presumed to be) ice water, followed by the text "Utahns coming together for a good cause!"
Dabakis and Ruzicka aren't the first major political figures in Utah to participate in the Ice Bucket Challenge. Speaker Becky Lockhart doused herself in freezing water in the early weeks of July, though her video was to raise awareness for the American Cancer Society.
Here are some other Utah politicians who have accepted the Ice Bucket Challenge, either to raise awareness for the American Cancer Society or ALS:
Mayor Ben McAdams
Rep. Jason Chaffetz
Lt. Gov. Spencer Cox
And, apparently, much of the Utah Legislature en masse.
JJ Feinauer is a Web producer for Moneywise and Opinion on DeseretNews.com. Email: jfeinauer@deseretdigital.com, Twitter: jjfeinauer.