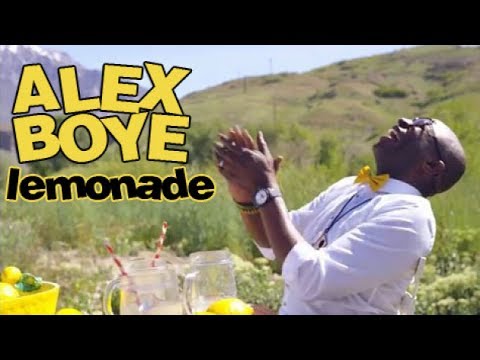 View 11 Items

One month ago, singer and actor Alex Boye released his single "Lemonade" on YouTube, and today the song is featured on the home page of Radio Disney.
Boye's song was selected for a contest in which listeners vote to either "pick it" or "kick it." If majority of the votes on the song are favorable, it will be aired on all Disney radio stations.
As of Thursday afternoon, 97 percent of listeners had voted "pick it" on Boye's song.
"Lemonade" is based on the proverbial phrase, "When life gives you lemons, make lemonade." Boye begins the song by noting that while life can be challenging, he can choose to "be bitter" or "be better."
"There are so many songs about losing in the pop charts, but not enough about winning and being triumphant even through the storm," Boye told the Deseret News.
"I have incredible admiration for people who submit cheerfully with patience through suffering and trials. I am working on this myself, and songs like this give me a reminder to always try to look on the bright side of life no matter what," he said.
Boye is dedicated to creating music that uplifts and inspires.
"One of the promises I made to the Lord very early in my career was that every opportunity I would have to get my music heard, I would use it to try and lift people up and strengthen their will to thrive and not just survive in this life," Boye said.
Voting for "Lemonade" is open on Radio Disney through Saturday.
Email: [email protected] | Twitter: @Sarah_DNews