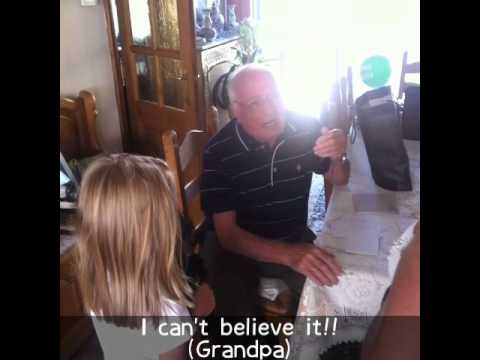 View 4 Items

On July 26, 2014, an elderly man's wife died after 63 years of marriage. Shortly after, his dog also died.
To bring energy and happiness back into their grandpa's life, several of his grandchildren brought him a present. Upon seeing the gift, the elderly man was overcome with emotion.
This video was posted on Aug. 5, and has more than 3 million views.
Click here to view other Clean Cuts.
The Clean Cut is a daily feature that highlights family friendly videos.
Email: spetersen@deseretnews.com | Twitter: @Sarah_DNews